Texpo Energy Reviews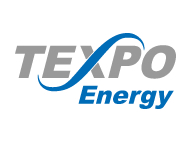 We have decided to rate Texpo Energy 4 stars.
---
Our Take
With fairly positive customer reviews, decent plan options, and mid-range prices, we think Texpo could be a good option for some consumers..
BBB RANKING Texpo Energy has not been rated by the Better Business Bureau for the low incidence of consumer complaints filed against it relative to its size.
Prices
StarTex Power generally offers competitive prices, with green rates in line with other companies' offerings. However, pricing can vary according to where you live. Call us at 1 (832) 460-0233 and tell us your zip code to get competing offers and find the lowest prices and best plans for you.
Variable Rates We generally don't encourage customers to choose variable rate plans, because the advertised price is often for the first month only, and prices can rise unexpectedly in later months. Unless you have a specific reason to need a very short term plan with no early termination fee, it is better to lock in your rate with a fixed-term contract.
Customer Service
Customer experiences with Texpo Energy seem to be overall positive. Online comments have centered around:
Generally positive experience with customer service department
Customers appreciate savings
Price increases on variable rate plans
Contract Conditions
We like that Texpo Energy offers relatively transparent Terms & Conditions, though they could be clearer. You might want to be aware of the following:
No early termination fee if you move and provide proof
Somewhat high early termination fees