6 Ways To Not Sweat Your Energy Bill This Summer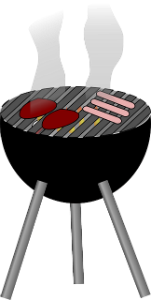 Summer is here! And with the arrival of more sunlight, vacations, pool days, and barbecues, the last thing you want is to add sweating your electric bill to sweating from the heat of summer. So here are a few things you can do to use less energy and save more money over the next few months--all while staying cool.
 Raise the temperature on your thermostat. 
By increasing the temperature of your thermostat a few degrees, you can run your air conditioning for shorter periods and less frequently. And of course, the less your air conditioner runs, the less energy you consumer, and the more money you save. And if you...
 Use ceiling fans alongside your air conditioning 
You won't even feel the difference of setting the thermostat a little bit higher. In fact, turning on the fans lets you raise the temperature by about 4 degrees, since the wind-chill effect of the fan will make you feel cooler. Just remember to make sure and turn the fans off when you leave the room--fans cool people, not spaces.  
  Participate in your utility's demand response program.
You'll need a smart thermostat to take advantage of this, but if you have one, it's a great way to save energy during periods of peak use by letting your utility adjust the temperature and sometimes idle your air conditioner when there is a lot of demand on the electric grid.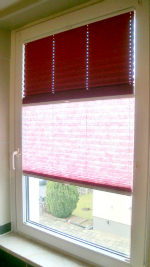 Avoid using the oven on hot days.
Go outside with a platter of burgers and fire up the grill instead! Avoiding use of ovens and stoves means less heat released inside your house, and thus less work for the AC.
  Clean the filters on your air conditioning unit.
This will help it run more efficiently and save more energy. Making sure that your air ducts are also clear, and that your appliances are in good order and energy star compliant are all things that will help you consumer less and save more.
  Put up energy efficient window coverings.
These types of blinds (like the pleated blinds pictured to the right) let light in while keeping solar heat out, for brighter and cooler rooms.