TXU Energy Contact : Customer service phone numbers
TXU Energy is one of the largest of the +70 retail electricity providers in Texas (if not, the largest). TXU Energy has a variety of ways for current or potential customers to get into contact. Call TXU Energy on their general customer service line 1-800-818-6132 or find other methods to get in touch below. Included as well are details on the TXU login (MyAccount) to access your account and the bill payment methods TXU Energy has available.
---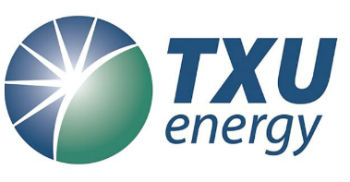 Considering TXU Energy as your next electric provider or interested in seeing what other providers have to offer?Call us at 346-293-7657 for help understanding TXU Energy's plans or what other providers can do for you!
TXU Energy customer service phone number & email
TXU Energy boasts a wide range of customers in the Texan market. Their customers vary from residential, commercial/business, property management/landlords, and construction/developers - each category having their own dedicated customer service contact.
Residential TXU Energy customer service
TXU Energy has live customer service agents available everyday, day and night, to assist with your enquiry or concern. Their customer service department is also eager to help new customers by providing information on plans and products that TXU Energy has to offer.
TXU Energy's customer service line for:
Residential customers is toll-free 1-800-818-6132
New customers is toll-free 1-855-750-0899
Dallas Fort Worth customers is 972-791-2888 (local call)
For both residential and commercial customers, a TXU online email is an available alternative to calling their customer service phone numbers. The issues TXU is able to address through this online email form include:
Billing
Payment
MyAccount
General feedback
Plans & products
Customer service
Website issue
To be able to submit the form to TXU Energy customer service, the required information needed is:
Selecting the issue (from the above options)
Comments regarding the issue
First name
Last name
Email address
To send an enquiry by email, there is no need to provide a zip code, physical address, or TXU Energy customer account number.
Commercial TXU Energy customer service
For non-residential (business and commercial) TXU customers that need to get into contact with TXU's customer service, the following phone numbers are available:
Current customers: 1-888-399-5501
New customers: 1-855-881-0489
Operating hours for TXU Energy's business/commercial customer service lines are mostly the same: Mon-Fri from 7am-7pm. New customers can get in contact with TXU on Saturdays as well, from 8am-5pm.
Apartment and property management : TXU Energy customer service contact
Managing property for multi- or single-family tenants? TXU Energy maintains a customer service phone number and email for management and landlords. For more information about the plans they offer or to get assistance on an issue or enquiry, reach out to TXU Energy using the following contact:
Multi-family property / Apartment management TXU customer service
Call TXU Energy's property management customer service line at 1-800-316-2135, Mon-Fri from 8am to 5pm
Send an email to TXU Energy's property management customer service:

[email protected]

(apartments) &

[email protected]

(property)
Single-family property / Landlord TXU customer service
Call TXU Energy's property management customer service line at 1-855-881-0489, Mon-Fri 7am-7pm & Saturday 8am-5pm
Send an email to TXU Energy's property management customer service:

[email protected]
Construction and builder : TXU Energy customer service contact
If you are planning to build (or are in the process of completing a project that needs electricity) and need help with permits or have questions about the local TDU, TXU Energy customer service can help. Just choose your preferred method of contact:
Call TXU Energy's construction/builder customer service line at 1-800-711-9112, Mon-Fri from 8am to 5:30pm
Send an email to TXU Energy's construction/builder customer service:

[email protected]
TXU Energy mailing address : executive feedback
To provide feedback to TXU Energy's corporate office or to escalate an unresolved concern, customers can send letters by post to:
TXU Energy Executive Feedback
P.O. Box 650764
Dallas, Texas 75262-0764
Power Outage or electrical emergency? In the event of downed power lines or an imminent electrical hazard, call 9-1-1 immediately.
Utility companies are the go-to for everything outage related. For all information to: report an outage, get an outage update, and view an outage map for your area - check out our Who-to-Call guide to help you!
TXU login & sign-up : MyAccount
TXU's MyAccount provides online access to customers to find information on energy consumption and billing services 24 hours a day, 7 days a week. Use the TXU login for MyAccount to continue taking advantage of the platform's services or make a bill payment. The TXU MyAccount is also iPhone and Android app enabled to make access even easier. If you haven't registered yet, check out the benefits included and the personal data needed to see whether MyAccount may work for you.
For newer TXU Energy customers (or current customers that have yet to take advantage), sign up with MyAccount to get the following benefits:
Track energy use and consumption habits
Activate or modify notifications
Set up automatic bill payment
View billing details
Make a bill payment
To sign up to MyAccount, you'll need:
Date of birth
Driver's license number
Last four of your SSN
TXU Energy account number(s)
your mother's maiden name
Email address
*For AutoPay from bank account: bank routing number & account number (payments to be withdrawn from), OR
*For AutoPay from card: Visa® or MasterCard® credit/debit card & billing name on card (payments to be withdrawn from)
*AutoPay is an optional feature and not required to provide in order to sign up to MyAccount.
TXU Bill Pay
Like every month, the time has come to pay the electric bill. Getting it paid is best done like ripping off a band-aid: swiftly! TXU Energy offers a few methods for bill payment (apart from using the AutoPay option in the MyAccount profile detailed above). Here are the ways to gitter done:
How do I pay my TXU bill over the phone?
TXU Energy customers can pay their electric bill by calling 1-800-818-6132 and speaking to an automated assistant.
Where can I go to pay my TXU bill?
If you're looking for a physical location to pay your TXU Energy electric bill, you're in luck! TXU customers can pay their bill at a wide range of convenient locations that include:
Wal-Mart
HEB
Kroger
Ace Hardware
Shop N Go
Fiesta Mart
... and many more
All TXU Energy bill payment locations to pay in-person! Check out the TXU Energy bill pay location finder to find the pay-in-person location nearest you.
Can I pay my TXU bill by mail?
Yes! TXU Energy accommodates all customers by maintaining the option to pay electricity bills by mail. To make a payment, send the bill stub and payment to:
TXU Energy
PO Box 650700
Dallas, Texas
75265-0700
TXU Energy bill pay extension
Customers are provided some flexibility if more time is needed to pay the electric bill. TXU Energy offers assistance to push back the due date or even set up a payment plan over a longer term. If you require extra time to pay your electric bill, contact TXU by:
calling 1-800-242-9113 or
accessing MyAccount and requesting an extension (if eligible) and follow the steps in the "Need more time to pay" link
Need financial assistance with paying utility bills?See what national and Texan Energy Assistance programs are available to help pay your electricity bill, the eligibility requirements, and how to apply!