Contact Amigo Energy
Call, write, or email: find full contact information for the retail electricity provider Amigo Energy. Call Amigo Energy customer service at 888-469-2644 or find more ways to get in touch below.
---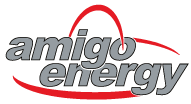 Call Amigo Energy Customer Service
Contact Amigo Energy for any question about your supply bill, your rate, or for questions about payments from Monday to Friday, 8:00 a.m. – 7:00 p.m. ET:
| | |
| --- | --- |
| Phone number to start new service | 1-888-995-9299 |
| Customer service phone number | 1-888-469-2644 |
| Phone number for payments | 1-888-997-1899 |
Email Amigo Energy Customer Service
You can contact your Amigo Energy customer serice at the following address: [email protected].
Amigo Energy Mailing Address
For a more timely reaction to your customer service concerns, we recommend contacting Amigo Energy over the phone or online. If you are more comfortable, however, sending requests or comments by mail, the following addresses are at your disposal.
General correspondance
Amigo Energy
PO Box 3607
Houston, TX 77253-3607
Payments
Amigo Energy Billing
PO Box 203357
Houston, TX 77216-3357
Amigo Energy on Social Media
Find Amigo Energy on Facebook. Amigo Energy's Twitter handle is @AmigoEnergy
Looking for the Best Rate for Your Electricity in Texas??
We're here to help. Call us at 832-460-0233 to speak to an energy expert and find the lowest rates available in your area!