Reliant Energy Customer Service: phone numbers, office locations, and power outage information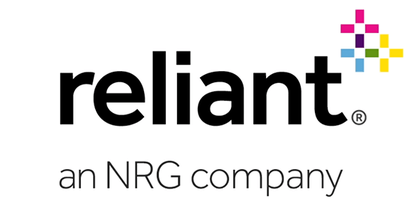 Reliant Energy, apart from offering a wide variety of Reliant Energy plans, has several ways for customers to contact Reliant Energy customer service. As one of the largest retail electric providers in Texas, customers have the option to sign-up and access the Reliant Energy login regardless if you are a Reliant Energy Houston customer, a Reliant Energy Dallas customer, or live in a smaller-than-Texas-sized community. For a Reliant Energy power outage, be sure to check out the guide on Who-to-Call if your electricity goes out. New Reliant Energy customers can also call or visit one of the 27 Reliant Energy office locations for additional assistance.
---
Reliant Energy contact : Reliant Energy phone number
Customers may have several different reasons to call Reliant Energy. The general customer service phone number is 1-877-524-5231, but for a Reliant Energy phone number that matches a specific reason:
Reliant Energy customer service : phone number
Customer
Phone number
Availability
General enquiries
1-866-222-7100
or
1-713-207-7777
24/7
Reliant Energy power outage:
CenterPoint:
Oncor:
TNMP:
AEP Texas:
Contact for utility company
1-800-332-7143
1-888-313-4747
1-888-866-7456
1-866-223-8508
24/7
Change electricity plan
1-855-671-7971
24/7
Bill payment
713-207-7243
or
1-866-222-7100
24/7
Reliant Energy Dallas customers
972-233-0438
9am-9pm
7 days/week
Reliant Energy Houston customers
713-996-7711
9am-9pm
7 days/week
713-946-2746
9am-9pm
7 days/week
Dallas & Houston security customers
1-844-295-5556
24/7
Reliant Energy AC and Heat customers
1-855-214-7205
24/7
Reliant Energy commercial customers
1-866-660-4900
7am-7pm
Mon-Fri
Reliant Energy corporate office
All customers
713-537-3000
7am-7pm
Mon-Fri
Power Outage or electrical emergency? In the event of downed power lines or an imminent electrical hazard, call 9-1-1 immediately.
Utility companies are the go-to for everything outage related. For all information to: report an outage, get an outage update, and view an outage map for your area - check out our Who-to-Call guide to help you!
Reliant Energy login : "My Account" bill pay for residential customers
Residential customers can use the Reliant Energy login and account management features available in the My Account section of the Reliant Energy website.
Reliant Energy makes the My Account sign-up process quite simple. All customers need to do is provide their 9-digit Reliant Energy account number to get started.
Where is my Reliant Energy account number?
The account number can be found on the top right corner of the electricity bill. If an electricity bill can´t be found, customers can also find their Reliant Energy account number on the Weekly Summary email and the Bill Reminder email that is sent out by Reliant.
Can I sign up with the Reliant Energy login without my account number?
Yes! For customers that cannot locate their Reliant Energy account number in the three places mentioned above, all that's needed is:
to specify the customer type: Residential, Business, Sole proprietorship, or "other"
Last name (surname) on the account
the service address, street number (exclude the street name)
the account holder's date of birth (mm/dd/yyy)
How to make a Reliant Energy bill payment without using the Reliant Energy login
Reliant Energy customers are provided alternative options, apart from "My Account", to pay an electricity bill.
 Quick Pay: Reliant customers only need their Reliant Energy account number and billing zip code to pay an electricity bill.
 Bill pay by phone: call 713-207-7243 or 1-866-222-7100
 Pay an electricity bill by mail: Send a check to:
Reliant
P.O. Box 650475
Dallas, TX
75265-0475
 Barcode bill payment: Customers can access their unique barcode, take their barcode to an authorized barcode retailer, and pay the electricity bill with cash.
 Pay in person: Check out the Reliant Energy office locations in the next section (below).
Need financial assistance with paying utility bills?See what national and Texan Energy Assistance programs are available to help pay your electricity bill, the eligibility requirements, and how to apply!
Reliant Energy office locations
Reliant offers 27 locations around Texas for new customers that need assistance setting up electricity service. Before making the trip over, please call the office to ensure that they are open and ready to assist walk-in customers.
Reliant Energy Dallas : office location
 Reliant Energy Retail Location: Walmart
15220 Montfort Road
Dallas, TX 75248
972-233-0438
Hours: 9am-9pm, Mon-Sun
Reliant Energy Houston : office locations
 Reliant Energy Retail Location: Walmart
13484 Northwest Fwy
Houston, TX 77040
713-996-7711
Hours: 9am-9pm, Mon-Sun
 Reliant Energy Retail Location: Winchester
6100 West Fuqua St.
Houston, TX 77085
1-866-222-7100
Hours: 9am-9pm, Mon-Sat
 Reliant Energy Retail Location: Walmart
9598 Rowlett Rd
Houston, TX 77075
713-946-2746
Hours: 9am-9pm, Mon-Sun
Customer Service : Which Retail Electric Providers have the best and worst records in Texas? The Public Utilities Commission of Texas manages one of the best resources to see how providers (REPs) manage and provide service to their customers. The PUC of Texas provides statistics on formal complaints filed against each REP. So, before committing to a plan that seems too good to be true, check out the PUC Customer Complaint Statistics report to see how an electricity provider fares with customers.
Reliant Energy electricity customers: alternative contact methods
Of course, Reliant offers additional ways for customers to contact their customer service departments:
general: use the "Chat Now" feature for online help (in English y en español), located on the Reliant Energy contact page
general: send Reliant an email through the online email form, whichReliant guarantees a response within 24 hours
general: sign-up for Reliant Energy AccountAlerts: call 713-207-7777 or 1-866-222-7100, and after receiving a confirmation text - (within 2 hours) respond "YES" to 697697 to complete the subscription process
AC / Heat customers: use the online call-back request form on the Reliant Energy website
general: use the mailing address for Reliant Energy Reliant Energy
P.O. Box 3765
Houston, TX 77253-3765