Summer Energy Reviews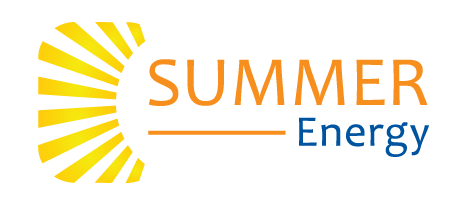 We have decided to rate Summer Energy 3 stars. Customer experience with the company seems to be improving, though Summer could offer more plan variety, and still suffers from a subpar rating from the BBB.
---
Our Take
We think that with the right plan, Summer Energy could be a good choice of provider. Their prices are generally low, and there have previously been some consumer complaints, however Summer Energy's customer service department seems to have responded effectively to those complaints.
BBB RANKING Summer Energy has been rated B- by the Better Business Bureau for the low incidence of consumer complaints filed against it relative to its size.
Prices
Summer Energy generally offers competitive prices. However, pricing can vary according to where you live. Call us at 1 (832) 460-0233 and tell us your zip code to get competing offers and find the lowest prices and best plans for you.
Additional Charges: Summer Energy applies a monthly base charge/minimum usage fee to its plans, so your actual price per kWh will depend on how much energy you consume every month.
Variable Rates We generally don't encourage customers to choose variable rate plans, because the advertised price is often for the first month only, and prices can rise unexpectedly in later months. Unless you have a specific reason to need a very short term plan with no early termination fee, it is better to lock in your rate with a fixed-term contract.
Customer Service
Customer experiences with Summer Energy seem to be mixed. Dissatisfaction and poor reviews are usually a result of:
Poor experiences with customer service representatives, (though recent feedback has been positive)
Price increases on variable rate plans
From a review of online customer feedback, it seems like Summer Energy has put a lot of work into remedying the problems that some customers had experienced with their customer service department. This seems like a definite step in the right direction from Summer Energy!
Contract Conditions
We like that Summer Energy offers relatively transparent Terms & Conditions. However, you might want to be aware of the following:
No early termination fee if you move and provide proof
Layers of fees could really add up if you are ever late on a payment