TXU Energy Reviews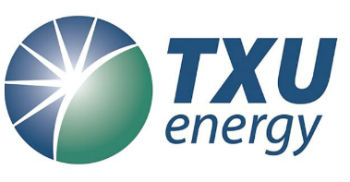 TXU Energy is one of the largest retail electric providers in Texas, serving over two million residential and commercial customers across the state. Often misconceived as a transmission and distribution utility company (TDU), TXU Energy has many signature TXU electric plans that are designed to appeal to many customers. Fortunately, due to TXU's market dominance, an abundance of TXU Energy reviews and feedback can be found across various platforms including: Yelp, Consumer Affairs, TexasElectricityRatings.com, the Better Business Bureau, and (of course) Google. Swipe (or scroll) down for a complete summary of TXU Energy reviews!
---
TXU Energy review 
With the right TXU Energy plan, TXU could be a good choice of provider for your Texas electricity supply. TXU's prices are generally quite competitive, and their size is a testament to their success in providing service.
TXU Energy offers plans that include:
60-day plan trial for new customers (with the option to switch to another TXU plan of an equal term)
Incentives to go paperless and view usage on the TXU Energy app
100% renewable plans (Solar Days)
A "Free Nights" plan that offers a way to save on energy
However, as is often the case with larger retail electric providers (REPs) in Texas, TXU Energy has generated a number of official and online complaints, mostly related to billing and slamming (the unauthorized switch of electric service). Check out the Texas Public Utilities Commission's (PUC) complaint statistics against REPs to see where TXU Energy stands amongst the competition.
TXU Energy reviews : Better Business Bureau (BBB)
The Better Business Bureau's ranking of TXU Energy, as of fall 2020 is an 'NR'. The 'NR' or "No Rating" is due to the BBB not rating TXU Energy for causes that may include: an ongoing review or update of TXU's business profile, insufficient information, etc.
On the TXU Energy file with the BBB, a few things stand out:
In the last 3 years: 187 complaints have been filed and closed
Within the last 12 months: 77 complaints have had the same fate
There are 23 customer reviews to reference (most recent is from Oct 2020)
Looking to file a complaint against TXU Energy or another retail electric provider in Texas?There are two solid places to voice your complaint: the Public Utility Commission of Texas online complaint submission form that accommodates both formal and informal complaints, or the Better Business Bureau's (BBB) online complaint system.
That being said, we recommend that current TXU Energy customers take a look at the rates available on the market when their plan contract reaches the end of its term, as some customers have reported automatic month-to-month renewals to higher rates.
TXU Energy reviews in customer service
The Public Utilities Commission of Texas currently lists TXU Energy as having the third highest number of customer complaints issued against them. Since May 2020, TXU has received over 170 complaints, 82 relate to "billing". This is understandable given that some TXU Energy plans may be a bit confusing to fully understand and could lead to very expensive electric bills.
Apart from the formal and informal complaints filed against TXU Energy, online reviews of customer experiences with TXU Energy seem to be mixed and low. Dissatisfaction and poor reviews are usually a result of:
Poor experiences with customer service representatives
Problems with the "average billing" feature
Disconnection fees
Delayed (or never applied) promised promotional credit and/or lower energy rate within a specified kWh monthly use
To get a general consensus on how platforms across the web are evaluating TXU Energy as a retail electric provider:
Customer service history in TXU Energy reviews
TXU Energy developed a strong reputation for customer service a few years back (in 2015-2016) and even achieved an A+ rating from the BBB (based on the length of time it has been in business, and its responsiveness to any complaints filed against it). However, TXU Energy remains among the highest official complaint recipients out of all retail electric providers in Texas according to the Texas Public Utilities Commission's listing of complaint statistics.
Take into consideration...As is the case with a majority of larger enterprises, TXU Energy (being one of the largest REPs in Texas) could argue that its complaint-to-size ratio is actually quite low.
Although TXU Energy appears to be responsive to customer concerns posted online, it seems the huge REP should be more proactive towards issues experienced by its frustrated customers. TXU may see their average 27% (1.36 stars out of 5) rating score from the above platforms begin to move in a favorable direction.
TXU Energy plans & customer service phone number
Across all 5 utility companies in Texas, TXU Energy offers 13 electricity plans. A majority of plans are 12-month terms but TXU also offers one 24-month, one 10-month, and two month-to-month contracts.
Season Pass 12
Free Nights & Solar Days 12
AutoSaver 12
Solar Value 12
Solar Saver 12
e-Saver 10 and 12
Flex Forward (month-to-month)
Value Edge 12
Texas Choice 24 & 12
Simple Rate 12
Saver's Choice 12
On Your Terms (month-to-month)
SuperSecure 12
Plan pricing differs between the utility companies that TXU Energy works with and plan availability is subject to limitiation by TXU.
TXU Energy has live customer service agents available 24/7 to assist with your enquiry or concern. Their customer service department is also available to help new customers by providing information on plans and products that TXU Energy has to offer.
TXU Energy customer service phone numbers

| Customer | Phone number |
| --- | --- |
| Current customers | 1-800-818-6132 |
| New customers | 1-855-750-0899 |
| Dallas Fort Worth residents | 972-791-2888 |