Contact 4Change Energy
Call, write, or email: find full contact information for the retail electricity provider 4Change Energy here. Call 4Change Energy at 1-855-784-2426 or find more ways to get in touch below.
---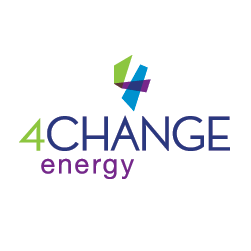 The Best Way to Contact 4Change Energy
As a "low-cost" retail electricity provider, 4Change Energy does not offer the same customer service as other retail suppliers. The company is able to offer such low prices by offering primarily automated and/or online-based customer service, with charges for additional services, such as to speak to a representative over the phone. The best way to access 4Change Energy customer service is through their website, at www.4changeenergy.com, through your 4Change Energy online account.
Call Customer Service
4Change Energy's customer service line is available at 1-855-784-2426. While customer service hours are Monday through Friday from 9:00 a.m. to 5:00 p.m., 4Change recommends calling during these times (all times CST):
Tuesdays: between 9:00 a.m. and 1:00 p.m.
Wednesdays: between 9:00 a.m. and 4:00 p.m.
Thursdays: between 9:00 a.m. and 4:00 p.m.
Fridays: between 9:00 a.m. and 12:00 p.m.
Email Customer Service
Email 4Change Energy customer service at [email protected].
4Change Energy Mailing Address
4Change Energy
PO Box 660361
Dallas, TX 75266-0361
Emergency Numbers
Contact your local utility in the event of a widespread power outage or downed power line.