Moving In: Start electricity with Oncor Energy customer service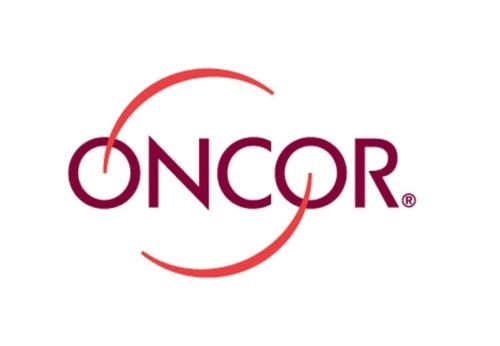 Looking to start an Oncor Electric Delivery electricity service? When moving into a new home in Texas, Oncor Electric Delivery will be the first point of contact for residents in the Oncor service-area. Specifically, residents that are building a brand new home that need to schedule a meter installation and set up electricity service with their Texan utility company. Project developers or builders that need to contact Oncor for new service will also submit an application to initiate a service request.
---
When is Oncor the right company to contact for builders?
Contact Oncor for:
Electrical emergencies: power outages, downed power lines, or streetlight outage
Reporting a potential hazard involving power lines
Smart meter or analog meter disconnecting/reconnecting or reporting supspected tampering
Builders: Assistance in navigating city/town inspection requirements
Building a new home - in an existing subdivision or on private property
New construction consisting of one or multiple buildings
Adding a new structure on property that needs power (like a garage) and, if digging, call 811 beforehand
Checking the status of an on-going project
Looking for solar implementation resources
(Residential) Applying for designation as Critical Care / Chronic Condition (C.C.) Customer
(Non-Residential) Applying for designation as Critical Load Public Safety / Critical Load Industrial Customer
Have everything installed and need to set up service? If you live in an Oncor Electric Delivery service area and already have all the electrical equipment installed, the process for activating electricity service must be done through a retail electric provider (REP). Give us a call at CallMePower (Selectra) and we can help you out!
(346)293-7657
Call Center opening hours: Monday to Friday from 8:00 am to 2:00 pm
Oncor Electric : New service, new meter, new construction application
Whether adding a new structure on your property or developing a subdivision with retail facilities, Oncor Electric delivery has you covered.
New construction by Oncor : residential and builder services
To begin construction service with Oncor, customers should call 1-888-222-8045 or can start Oncor service online with the service request.
To help Oncor determine the size of facilities to be installed, the Oncor Project Manager will require:
Name
Contact details
Load
Site plan
The project timeline
Oncor new service project process
After proving the Oncor Project Manager with the above information, the project will develop in the following process:
Request for new service is sent by customer and received by Oncor
Customer gives load and site details to Oncor
Approval process: Oncor Project Manager creates design for customer, to be agreed (requests outside of proposed plan may incur additional costs)
Customer signs Oncor agreements and makes payment
If required, customer completes any Civil work (licensing/permits needed)
Oncor inspects licensing, permits and other Civil work
Facilities are installed by Oncor
Meter is setup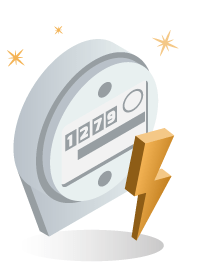 Oncor: New meter installation
At this last step of the process with Oncor, it is critical that the next tasks are coordinated and completed:
Oncor will assign an ESID number to the new meter and customer
City must send the confirmed city inspection for the assigned ESID to the Oncor New Construction Management Center (NCMC):

[email protected]

or Fax: 888.222.9716
Customer must then choose a preferred electricity provider and setup service by providing the same ESID number assigned by Oncor
Once the inspection and the service application have been received, Oncor will schedule the meter setup (finalized).
*Note: If City inspections are not required, meter base installations will still need to adhere to the Oncor Electric Service Guidelines
Oncor construction number : Builder customer service
Builders and project developers can contact Oncor customer service by the following:
| Contact reason | Contact information | Hours |
| --- | --- | --- |
| Help with New Construction, Residential or Commercial | 1-888-222-8045 | M-F, 8AM to 6PM Central Time |
| Help with New Construction, Residential or Commercial | [email protected] | 24/7 |
| Check Project Status | Oncor New Construction Customer Portal | 24/7 |
| Solar Implementation / Distributed Generation, Residential or Commercial | 1-888-313-6862 | M-F 7AM to 7PM Central Time |
| Solar Implementation / Distributed Generation | [email protected] | 24/7 |
Power outage in Oncor service area? Residents can contact Oncor for technical problems and emergencies such as electric outages 1.888.313.4747 (24/7), or their electric customer service number: 1.888.313.6862 (Mon-Fri, 8am - 6pm).
Oncor service area: Choosing an electricity provider
Since the energy retail market has been deregulated and opened to the competition in Texas, users must choose an offer from Retail Energy Providers (REP) (like Ambit Energy, Direct Energy, Bulb, TXU Energy, Reliant Energy, and many others).
Oncor is the only utility company which can deliver electricity to your area if you live in the Oncor service area. Delivery encompasses building and maintaining the transmission and distribution infrastructure, and transporting energy from the point of production (an electrical power plant for example) to your home.
Supply, on the other hand, is deregulated in Texas. Supply is the purchase and sale of energy from the wholesale markets to the retail markets. Today, 85% of Texans can choose a retail energy provider.
Starting service with a retail electric provider (REP)
In order to sign-up with a retail energy provider (REP), there is nothing you need to do on Oncor's side. The activation of your meter is done through the REP, as well as choosing an interesting offer for the supply of electricity.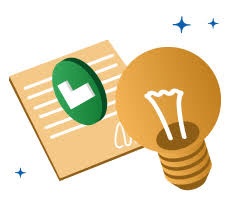 You should contact an REP approximately 7 days in advance to activate electricity service. The REP will then automatically contact Oncor. If your line is still activated from the previous tenant, Oncor may just need to make an estimated meter reading, which they can do right from the office. Often, your energy can be turned on the same day as your request.
If your line is deactivated, usually because the previous tenant moved out a while ago, your meter will need to be switched on in person, which can take a maximum of five business days from the day of your request, depending on electrician availability.
You have the choice of giving your bank details at this stage or waiting until you receive your first bill.
When you call your retail energy supplier (REP), you will need to provide the following information to set up service:
Your name
A source of identification (either your Social Security number, or your passport/driver's license number)
New address
Meter ID number if possible (especially if your address is complicated, i.e. with an apartment number or house number)
Move-in date
Phone Number
A copy of your lease may be requested
Moving out and need to cancel electricity service? Fortunately, ending Oncor electricity service is much less complicated than starting service with Oncor Electric Delivery (or any other utility company operating in the Texan retail energy market).