Contact Information for Con Edison in New York State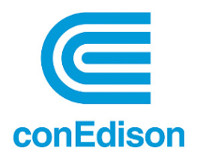 Whether it's for an emergency, billing, payment, or any other customer service concern, find all the ways to get in touch with Con Edison here.
---
Emergency Numbers
In the case of an emergency, leave your home and get to a safe place. Then call 1-800-752-6633 (Con Ed customers), or 718-643-4050 (National Grid customers)
Customer Service
Looking to Activate Service?If you are moving to the Con Edison service area, call us at phone currently not available to start service in minutes!
| Customer Service Number | Operating Hours |
| --- | --- |
| 1-800-752-6633 | 1:00 a.m. - 11:00 p.m., Monday - Sunday |
| Deaf or Hard of Hearing: 1-800-642-2308 | 1:00 a.m. - 11:00 p.m., Monday - Sunday |
Telephone Bill Payment
You can make a credit card payment over the phone using Con Edison's automated service 24/7, at 1-866-295-0084. There is a charge of $4.50 to use this service, and Visa cards are not accepted.
Mailing Address
You can also contact Con Edison by mail at:
Con Edison
Cooper Station
P.O. Box 138
New York, NY 10276-0138
Con Edison Offices
If you'd like to resolve bill payment, natural gas or electricity service issues, or any other concerns, you can visit one of Con Edison's customer service offices. Unless otherwise noted, they are all open from 8:30 a.m. to 5:00 p.m., Monday to Friday.
Manhattan
Address
Phone Number
East Harlem
122 E 124th St, Between Park Ave & Lexington Ave, New York 10035
 
Brooklyn
Address
Phone Number
Boerum Hill
1 Nevins St, at Flatbush Ave, Brooklyn 11217
1-718-624-9468
Downtown Brooklyn
101 Willoughby St, Brooklyn 11201
1-718-852-8749
Vinegar Hill
12 Gold St, Brooklyn 11201
1-718-222-2750
Queens
Address
Phone Number
Long Island City
31-02 20th St, Long Island City 11105
1-718-274-2732
Elmhurst
5917 Junction Blvd, Elmhurst 11373
1-718-271-0971
Flushing
12415 31st Ave, Flushing 11354
1-800-752-6633 (Con Edison hotline)
Bronx
Address
Phone Number
Soundview, Clason Point Section
1560 Bruckner Blvd, Bronx 10473
1-718-378-0817
South Bronx/Morrisania
1160 Teller Ave, Bronx 10456
1-718-590-5946
Van Nest, East Bronx
1615 Bronxdale Ave, Bronx 10462
1-718-597-5463, Open:

Mon 12:00 p.m. - 8:00 p.m.
Tues 10:00 a.m. - 6:00 p.m.
Wed 12:00 p.m. - 8:00 p.m.
Thurs & Fri 10:00 a.m. - 6:00 p.m.
Sat 10:00 a.m. - 5:00 p.m.

Staten Island
Address
Phone Number
Arden Heights
223 Emily Ln, Staten Island 10312
1-718-356-2151
Woodrow
97 Marisa Cir, Staten Island 10309
1-718-227-1292
Westchester
Address
Phone Number
Briarcliff Manor
70 Woodside Ave, Briarcliff Manor 10510
1-914-762-2531
Harrison
4 Irving Pl, Harrison 10528
1-914-761-3957
Valhalla
100 Summit Lake Dr, Valhalla 10595
1-914-286-7000, Open 9:00 a.m. - 5:00 p.m. (Mon - Fri)
West Harrison
701 Westchester Ave Ste 201W, West Harrison 10604
1-914-993-2100
White Plains
1 N Broadway, White Plains 10601
1-914-328-6967
Dutchess County
Address
Phone Number
Hopewell Junction
1002 Route 82, Hopewell Junction 12533
1-845-226-2437, Open 10:00 a.m. - 6:00 p.m. (Mon - Fri), & 10:00 a.m. - 5:00 p.m. (Sat)