Starting Electricity Service in Rhode Island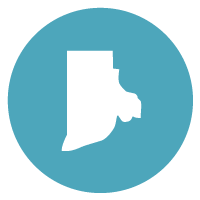 Rhode Island was the first state in the nation to introduce competition to residential electricity markets, starting in 1996.
---
Moving in Rhode Island or looking to switch service? Give us a call at 1 (347) 410-8789 to find the best rates available in your area
Looking for Your Utility? List of utilities in Rhode Island
List of agencies in Rhode Island
List of cities in Rhode Island
What Deregulation Means for You
Deregulation of the electricity market in Rhode Island means that you have a choice of energy supplier. This means:
Greater choice of energy supplier
Wider price options - choose a floating price, lock in a fixed price, or choose green energy
Competition among suppliers, leading to lower prices and better customer service
Learn more about energy market deregulation across the country
---
What has not changed with deregulation is the operation of energy infrastructure. Your local utility still owns, operates, and maintains distribution network for electricity. The power you receive will be the same, regardless of who supplies it. The same thing goes for interruptions or the quality of the electrical current you receive - in short, nothing changes but the price when you switch suppliers!
Starting Electricity Service in Rhode Island
Getting electricity service started in your name in Rhode Island is easy! Simply call your local utility and provide them with the following information:
Your full name and contact information (phone number, email address)
The full address of where you would like service
The date for service
Some government-issued identification, such as your Social Security Number or drivers license number
You can also call us at 1 (347) 410-8789. We can get your electricity service started, and help you find the best rate for your electricity available on the market!