ConEdison in New York State
Consolidated Edison is a historic electricity utility in New York founded in 1823 and based in New York City.
---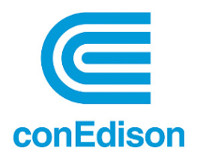 Service Map
Looking to Activate Service?If you are moving to the ConEdison service area, call us at phone currently not available to start service in minutes!
Contact ConEdison
ConEdison's headquarters are located at:
122 E 124th Street, New York, NY 10035.
Opening times: 8:30 a.m. - 5:00 p.m. (Mon - Fri).
You can reach ConEdison on the following numbers:
For customer service 1-800-752-6633 (1:00 a.m. - 11:00 p.m. Mon - Sun).
For emergency service 1-800-752-6633 (24/7).
By mail at the following postal address: 122 E 124th Street, New York, NY 10035.
Find more contact information for ConEdison on our dedicated page.
Understanding your Bill
Check out our guide to Understanding Your Bill from ConEdison for more information about how to read and save money on your bill
Rates & Tariffs
For more information about bills and tariffs with ConEdison Utilities, please got to our page on ConEdison Rates & Tariffs.
Level Payment
Level payment is a method for the customers to spread out their bill equally over the year, in order to avoid irregular monthly bills, mostly caused by market and seasonal variations. To sign up, and for additional information, please visit our ConEdison Level Payment page.
Scope of Activity
Utility company: Consolidated Edison Company of New York, Inc.
ConEdison's core activity is as a regulated utility providing electric, gas, and steam service in New York City and Westchester County, New York.
Transmission & Distribution of Electricity
Underground cable: 94,929 miles
Overhead lines: 36,648 miles
Distribution of Gas
Distribution & Supply of Steam
Customers
Electric Customers: 3,300,000 (residential, commercial, industrial & others)
Gas Customers: 1,100,000 (Residential, commercial & others)
Steam Customers: 1,770 (Residential, commercial & others)
Demand
Electric peak demand: 12 GW (2009)
Gas peak demand: 1.3 million decatherms
Company
Number of Employees: 15,180 (2010)
Revenue: $13.32 Billion 2010
Orange and Rockland Utilities, Inc.
Orange and Rockland is a subsidiary of ConEdison. Please click here to get information on Orange and Rockland.
Con Edison Solutions
ConEdison Solutions is an electricity & gas retail supplier and energy services provider (just like an alternate supplier). This means that ConEd Solutions does not only work on territories covered by other utilities than ConEdison. Indeed, ConEd Solutions is present in New York, New Jersey, Massachusetts, Connecticut, New Hampshire, Maine, Maryland, Delaware, Pennsylvania, Illinois, Texas, and DC.
Con Edison Energy
ConEdison Energy manages commodity supply of approximately 2,600 megawatts for Con Edison Solutions' retail customers. Basically, ConEd Energy manages wholesale energy supply, and helps large consumers manage their energy consumption for more savings.
Con Edison Development
Traditionally, Con Edison Development was an independent power producer built, owned and operated power plants in the US. In 2008, Con Edison Development sold power generating assets with a total capacity worth approximately 1.7 GW. Today the company builds renewable projects and energy infrastructure.
ConEdison is a power distribution company in USA. The registered office is located in :
122 E 124th Street
10035 New York
Opening hours: 1:00 AM - 11:00 PM Mon - Sun
ConEdison email contact: http://www.coned.com/customercentral/contact_form.asp.
Activate your account with ConEdison
You are moving and wish to activate your account with ConEdison? It's simple. Call ConEdison by dialing and give :
Your exact address (apt. no., street no., street name, city/town, zipcode).
Your name.
Date of required activation.
Speak with a customer service agent
Do you have a question related to a commercial issue? Call the ConEdison customer service by dialing . They can help you with questions such as you bill, rates, or the terms of your contract.
Phone number: 800-752-6633 / 800-752-6633
Pay your bill
When you activate your line and create an account in your name, ConEdison may ask you to pay your bills by several options:
By automatic account transfer.
Check sent by mail.
Credit or debit card by telephone.
Cash or card at an authorized payment office.