Natural Gas Supply in Georgia
Since 1998, Georgians have had a choice of who provides their natural gas supply. Shopping for natural gas in Georgia? Find everything you need to know here!
---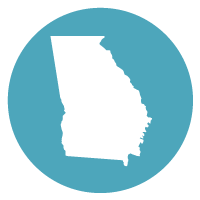 Looking for Your Utility? List of utilities in Georgia
List of agencies in Georgia
List of cities in Georgia
What Deregulation Means for You
The state of Georgia deregulated residential natural gas markets with the passing of Senate Bill 215 in 1997, with the markets officially opening to competition in 1998. All Georgia citizens who live within the service territory of the Atlanta Light and Gas Company can therefore choose a gas marketer for their natural gas supply.
Deregulation of natural gas markets in Georgia means more competition in the natural gas supply market.This means:
Greater choice of energy supplier
Wider price options - choose a floating price, or lock in a fixed price
Competition among suppliers, leading to lower prices and better customer service
Learn more about energy market deregulation in the US
What has not changed with deregulation is the operation of natural gas infrastructure. Atlanta Gas Light's Company (AGLC) still owns, operates, and maintains the storage and distribution network for natural gas, and the gas you receive will be the same, regardless of who your supplier is. You should not experience any interruptions or change in quality of your gas service if you decide to purchase energy from a natural gas marketer.
Choosing an Energy Marketer in Georgia
If you live in the service territory of the Atlanta Gas Light's Company (AGLC), you have a choice of natural gas supplier. Here are a few tips to help guide you when you start shopping for energy:
Prices
Deregulation has brought you choice not only in who supplies your gas, but also what kind of price you pay for it. While customers who purchase regulated rate natural gas pay a variable rate, you have the choice of locking in a fixed price with a gas marketer. As natural gas prices tend to be quite volatile, we recommend choosing a fixed price for your natural gas if you have the option.
Suppliers
All gas marketers that sell in Georgia are certified by the Georgia Public Service Commission. The following suppliers provide service in the state: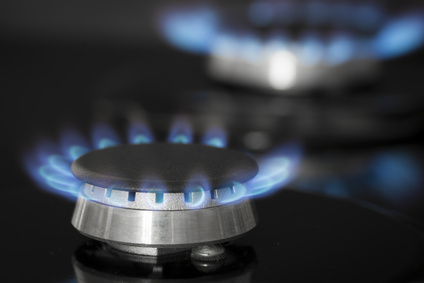 Fireside Natural Gas
Gas South
Georgia Natural Gas
Kratos Gas & Power
SCANA Energy
True Natural Gas
Walton EMC Natural Gas
Contract Terms
Here are a few things to look out for when you're reading the terms and conditions of your natural gas contract:
Early Cancellation Fees?
Also known as "early exit fees" or "termination fees", this is a charge for leaving your (usually fixed price) contract before the end of its term.
Automatic Service Renewal
You should always check what your gas marketer's policy is for when your contract comes to an end. Some marketers will automatically switch you back to the utility, while others will automatically renew you.
One-Time Charges
It's a good idea to check out how much of a late payment fee your chosen gas marketer charges, though you should always contact your gas marketer to see if you can make a special payment arrangement if you cannot pay your bill on time.
Ways to Communicate With Your Gas Marketer/Dispute Resolution
While it's unlikely that you will enter into a dispute with your gas marketer, it is a good idea to be aware of the various ways that you can get in touch with the company, as well as what you should do in the event of a problem.
Find Out More Check out some of our guides to purchasing energy in the US:
Common energy contract terms and conditions
10 questions to ask your supplier
Understand Your Natural Gas Bill in Georgia
Your natural gas bill can be broken down into three main types of charges:
Charges related to your energy supply: these include your gas charge, which is based on the type of plan that you've signed up for (i.e. what rate) and how much gas you've used that month, and the customer service fee
Charges to cover the costs of delivery: this is primarily the AGLC base charge, which covers the costs of distributing gas to your home
Taxes and state surcharges: these may be flat sums, or variable (based on how much gas you have consumed in a month)
How Your Natural Gas Service Works in Georgia
Your natural gas service works in three main steps in Georgia:

Exploitation: Natural gas is exploited from the ground. It may be sold at this point to marketers, or further along the service process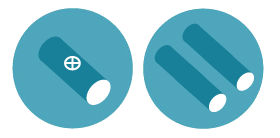 Transportation: once it is cleaned and processed, natural gas travels from its site of exploitation along pipelines until it reaches the distribution network. Sometimes it is stored for later use. Delivery and storage of natural gas remains regulated, and is the responsibility of the AGLC

Final Use: the final stage of the process is when gas reaches your home to be used, whether for heating and/or cooking. How much gas you use is measured by your utility, and you are charged for your use based on the rate that you have agreed upon with your provider
Got a question about your gas supply in Georgia? Give us a call at 1 (832) 460-0233 to find out your best option for your natural gas supply in Georgia