Pay your National Fuel bill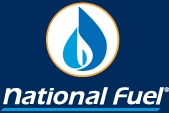 To pay your National Fuel electricity or gas bills, there are different options to suit your preference.
Automatic payments
Customers can pay their bill automatically, using the Direct Payment Plan.
 
DirectPay
Description
Direct Payment is the easiest way to pay your bill. The amount due is automatically withdrawn on the bill due date.
Payment amount
The full amount owed. The current bill and any outstanding fees.
Payment frequency
Once every billing period.
Payment date
On the bill due date.
Plan expiration date
Never. The plan ends only when you cancel.
Time for plan to be in place
This payment method takes around 1 billing cycle to be put in place.
One-time online payments
| One-time online payments | Description | Charge | Late payment fee |
| --- | --- | --- | --- |
| Pay by bank account | Pay once with your checking or savings account | Free of charge | 1.5% of the outstanding balance |
| Pay by credit or debit card | Pay by credit or debit card with Western Union | $2.95 fee | 1.5% of the outstanding balance |
Other ways to pay your bill
 
Description

Late payment fee

On your bank website
Many banks offer the possibility to pay your bills through their website. Visit your online banking service or call you bank for more information
1.5% of the outstanding balance
By phone

1-866-999-3277 to pay with your checking or saving account
1-866-999-7668 to pay using your debit card or your Discover, Master Card, or Visa credit card

1.5% of the outstanding balance
Pay in person
You can pay in person by going to a National Fuel Agency (see list of National Fual agencies below), or in a walk-in payment center. You can pay by cash, check or credit card. Walk-in payment centers are located in many supermarkets, shopping centers, or internet cafes.
1.5% of the outstanding balance
Pay by mail
Include your check or money order, along with the paper bill stub. Write your National Fuel account number on your check, and make your check out to National Fuel. Send letter to: Gas payments, National Fuel Gas, P.O. Box 371835, Pittsburgh, PA 15250-7835
1.5% of the outstanding balance
Other solutions to help you pay your bill
Budget plan
Budget plan enables you to spread out your bill equally over the year. National Grid will estimate your energy usage over the whole year, and spread out the payments equally, so that even though both the price of electricity and your consumption will change every month, you will be paying the same amount. To find out more about this, go to our National Fuel Budget Plan page.
Payment assistance programs
There are various payment assistance programs for people who have difficulty in paying their bill due to low income, medical difficulties, or for other reasons.
There are 2 assistance programs with National Fuel:
Home Energy Assistance Program (HEAP): this is a federal grant program which helps eligible customers in paying for energy costs, repairs and weatherization. Customers may receive either a regular monthly payment, or an emergency one-time payment. For the 2014 - 2015 period, the funds opened November 17, 2014, and closed on March 27, 2015. The Department of Social Services will accept applications on or after those dates.
Deferred Payment Agreement
Sometimes, you do not need a payment assistance program, but simply a one-time bit of slack, because you have trouble paying your bill just this one time. National Fuel can arrange this if you fill the right conditions. To find out more, you can speak with a representative by calling 800-365-3234.
Paperless billing
If you care about the environment, you can apply for paperless billing. Instead of receiving your bill through the postal service, you will receive it by email. The advantage is that you can access it anywhere you are connected to the internet.
National Fuel Offices
Would you like to discuss service, bill payment, or other issues in person? No problem! National Grid has a number of customer service locations ready to help you out.
| City | Address | Hours | Phone Number |
| --- | --- | --- | --- |
| Buffalo | 409 Main St., Buffalo, NY 14203 | Monday through Friday (excluding holidays) from 8:15 a.m. to 4:30 p.m. | (716) 686-6123 |
| Cheektowaga | AppleTree Business Park, 2875 Union Rd. Suite 44, Cheektowaga, NY 14227 | Monday through Friday (excluding holidays) from 8:15 a.m. to 4:30 p.m. | 1-800-365-3234 |
| Jamestown | 1384 Peck Settlement Rd., Jamestown, NY 14701 | Monday through Friday (excluding holidays) from 8:15 a.m. to 4:30 p.m. | 1-800-365-3234 |