Champion Energy Reviews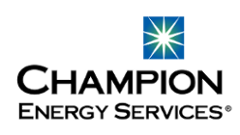 Based in Texas, Champion Energy is an alternative electricity supplier with a great reputation for customer service. Savings may be great on fixed rate plans, but variable rates are not as stable.
---
Our Opinion
Champion Energy is very highly rated for customer satisfaction. The company distinguishes itself in consistently providing relatively transparent customer information and services.
The company also offers competitive fixed rate plans that can deliver great savings to consumers. It is important to be informed about all plan conditions, including early cancellation fees and possible monthly fees.
Customers are generally not as satisfied with variable rate plans. Compare reviews with other suppliers.
Rate Plans and Our Views
We recommend fixed rate electricity plans with Champion Energy of 24 months or more. This is because for contracts of shorter periods, you have the possibility to lose money with a fixed rate. Be sure to lock in a competitive rate during non-summer months, when rates for electricity are the lowest.
Variable rate plans are not recommended.
Rate Type
Details
Contract Length
Early Cancellation Fees
Our View
Fixed Rate

Rate is the same for entire contract period
Available with green energy
Reduced rates for seniors in some areas
May include a monthly fee, depending on your area
Available with smart thermostat rebate

6, 12, 24, or 36 months
$10 per month left in contract period OR $150-250
Recommended:

Choose competitive rates at 24 or 36 months only

Variable Rate or Index Rate plans

Rate changes each month
No contract, plan automatically renews each month
Index Rates: Formula used to calculate rate is disclosed
Variable Rates: Formula is not disclosed

None
None
Not recommended
Customer Service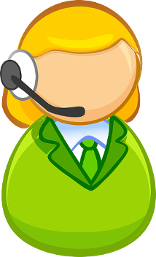 Champion Energy has excellent customer service. Consumers report that the company keeps them well-informed of contract conditions and of plan alternatives. The company keeps customers up to date when their contracts are going to be expiring soon, and representatives are helpful in advising consumers on their options and answering questions.
Customers also report that it is easy to transfer your account to a new address when moving. 
Online Interface
One of the most valued aspects of Champion Energy is a weekly email detailing customers' energy consumption each day. Available for customers with smart meters, these Smart Track emails also deliver a forecasted monthly bill based on customers' usage so far. Customers appreciate feeling more in control of their bill.
Additionally, monthly bills are emailed to customers, which many find to be practical. Setting up automatic bill-pay is also a breeze.
Great Rates
Customers appreciate savings on fixed rate plans. Many feel they have been able to save significantly in comparison to their local utility.
Referral Rewards
Champion Energy offers customers the opportunity to earn rebates on their monthly electricity bill for every friend referred to the company who signs up for service. Many are pleased with this incentive to save on their bills.
Accolades
The company has an impressive customer rating of just under 5 stars on Consumer Affairs. Additionally, Champion Energy has earned an A+ from Better Business Bureau (BBB), and in 2013 won the BBB's Pinnacle Award for excellence.
Champion Energy won the award for Highest Consumer Satisfaction among retail electricity companies in Texas from JD Power & Associates in 2013.
Misleading Rates and Hidden Fees
Customers on variable rate plans often report feeling misled into thinking prices would remain similar to initial rates. However, consumers may find that variable rate plans end up being more expensive than their local utility.
Additionally, other customers express frustration with early cancellation fees, with some feeling that they were not adequately aware of this condition before enrolling. If market rates are lower with another company, customers may feel inconvenienced by the fact that they cannot cancel their Champion Energy plan without a fee.
Other customers are bothered by the extra fees charged to pay your bill online
Company Information
Founded in 2002, Champion Energy is based in Houston, Texas. It serves over 1.4 million customers across the country.