Stream Energy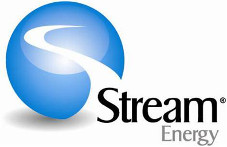 Founded in 2005, Stream Energy offers electricity and natural gas supply offers in seven states. The company also offers green energy.
Rates Available
Fixed and variable rate plans are on offer with Stream Energy, and you can also add up to 100% renewable energy to your fixed rate plan.
Fixed Rates
Fixed rate plans are your best deal, depending on the length of the contract and whether you are a natural gas or electricity customer.
| Contract lengths | Cancellation fee |
| --- | --- |
| 9, 12, or 24 months | Ranges from $75 to $250 depending on your plan & location |
12 month electricity plans are available with 100% renewable energy delivered to your home.
Variable Rates
Variable rates for electricity and natural gas change each month, and are not regulated by your state government. There are also one month introductory rate plans with Stream Energy, where the first month has an attractive rate, and the following months are variable.
Some customers are attracted by the fact that there are no contracts or cancellation fees for variable or first month introductory rate plans. However, variable rate plans are subject to rise more than your local utility.
Green Options
Customers can choose a fixed rate electricity plan with 100% renewable energy, or they can supplement a normal plan with a Renewable Energy Certificates (RECs) subscription.
Green energy plans are offered in fixed rates, with a mixture of wind, hydro, solar, and other renewable sources. Availability depends on your location. Renewable energy is favored because it leaves virtually no carbon footprint in electricity generation. It is also cheaper for consumers over the long-term, since it reduces reliance on limited and expensive natural resources.
Renewable Energy Credits (RECs) on the other hand, do not involve receiving renewable energy directly in your home. Instead RECs support the development of new green energy initiatives in the United States, and help to pay for green energy generation. In addition to traditional energy plans, Stream Energy offers REC subscriptions for $19.95 a month. REC plans automatically renew each month.
States Served
Stream Energy offers both electricity and natural gas service.
Electricity
Natural Gas

Maryland
New Jersey
Washington, D.C.

Georgia
Maryland
New Jersey
Customer Reviews of Stream Energy
Savings on fixed rate plans can be excellent, and many report satisfaction with customer service.
Customers express frustration with automatic renewal on variable rate plans at the end of their fixed rate contract period, without adequate notification that this would happen.
If signing up on a fixed rate plan with Stream Energy, customers must be vigilant of their contract expiration date.
Read more, including our analysis, on our Stream Energy reviews page.
Discounts & Rewards
Customers can earn a month of free electricity for every 15 friends that they refer who sign up with Stream Energy. Other plans offer 5% cash back on every energy bill.
Other Services
Stream Energy offers customers the following at up to 70% off regular prices:
Protection against identity theft
Monitoring of your credit score
Support for IT issues
Interested in Stream Energy?
We're here to help. Call us at 832-460-0233 (Texas customers) or at phone currently not available to speak to an energy expert and find the lowest rates available in your area!