Decoding Common Terms and Conditions with Alternate Energy Supplier Plans

Thinking about switching energy suppliers? Don't forget to read the terms and conditions of the plans you are considering before making a final decision. Here we take a look at common terms and conditions that you will find for a typical energy (electricity or gas) plan in the US.
Background: What is an alternate energy supplier?
With many energy markets the United States having been deregulated, millions of Americans now have a choice in their energy provider. Suppliers sell you the energy that you use, which your utility then delivers to your home.
As a reminder, the rate you pay for your energy can be broken into two types of charges:
Charges for delivery, which goes to your utility and covers the costs of operating and maintaining the infrastructure that brings energy to your home
Charges for supply, which covers the cost of the actual energy you used
Compare ProvidersFind out about different suppliers in our supplier directory, or check out our comparison of five major suppliers
Agreements with your provider vs service with your local utility
Normally, your local utility does not require you to sign an agreement for to start service. Because they will always deliver your energy unless you move, no formal agreement is needed - you can not stop receiving energy from your local utility. When you move out of your home, most utilities do not charge any fees to turn off service. Utilities usually only offer variable rate plans, where the rate you pay for electricity or natural gas changes each month according to actual market prices for energy.
With suppliers, you can often choose between variable or fixed rate plans. Because your supplier's variable rates are not regulated by your state government, we do not recommend these types of plans. However, fixed rate plans can be a great deal depending on the length of the plan.
We do not recommend a plan with variable rates when choosing an alternative energy provider.
Our Recommendations
TITLE

| Type of energy | Duration (Fixed Rate) | When to lock in the rate |
| --- | --- | --- |
| Electricity | 18 months or more | Not during the summer |
| Natural Gas | 12 months or less | Months during winter |
Fixed rate plans can be a great deal if you get a competitive rate during a season when prices are traditionally low.
The market price for electricity per kilowatt-hour generally spikes during the summer, so we recommend signing up for a new plan during other times of the year. Plans lasting 18 months or longer are generally a better bet for electricity customers, because the price of electricity increases over time but fluctuates so much over the course of the year that a fixed rate plan may make customers miss out on savings when the market price for electricity is low.
Natural gas customers are advised to choose a fixed rate plan during winter months, when market rates for gas per therm are actually at their lowest. Because the rate of natural gas actually falls over time, but fluctuates a lot over the course of a year, you may be able to save for lengths of time shorter than 12 months.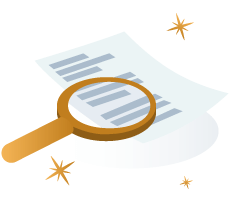 Common Terms and Conditions
Fixed rate plans guarantee a price over a certain period of time. In order to lock in your rate, you are expected to stay with the plan until the end of its term, otherwise your provider may charge an early termination fee.
Variable rate plans do not normally involve this obligation. Instead, your service automatically renews each month until you decide to cancel your plan.
Activate Service
It may take up to one to two billing cycles before your switch becomes effective with your new supplier. In the meantime, however, your utility will continue to deliver your energy as usual, and you will continue to pay your previous supplier (whether it was your utility or another alternate supplier).
Early Cancellation Fees
Most fixed rate plans charge a fee for customers who want to end their service before the end of their term. Sometimes the fee is the same for all fixed rate customers, other times it is higher for customers who have more time left on their plans. Some suppliers may charge a higher early cancellation fee for green energy plans.
Some alternate suppliers calculate your early termination fee based on your average monthly bill, or they multiply a fee by the number of months you have left on your contact.
However, many suppliers do not charge an early cancellation fee if you provide proof that you are moving.
If your supplier charges an early termination fee, you should be sure you will not want to exit your contact before signing up.
Automatic Renewal
Many providers will automatically renew your service plan on a variable rate at the end of your plan, unless you let them know in advance about your plans to cancel or renew. Although it is rare, some providers automatically will put you on a variable plan with your local utility, but you will not be able to find the same rate.
You will nomally need to give your supplier 30 days' notice to cancel or renew your plan. Some suppliers will give you 30-90 days' notice when the end of your plan is approaching.
We recommend that you pay attention to your planand be aware of the steps that will need to be taken when canceling service or updating it.
Right to Rescission
Suppliers usually have a period in the beginning of your plan in which you can cancel service for free. This is often a requirement made by your state's public services/utilitiescommission. The minimum amount of time in which you can cancel without paying fees is often three days.
Billing
Your supplier may bill you separately for your energy supply, or you may just receive one bill from your local utility that includes all charges. This will be specified in the terms and conditions.
Provider's Right to Cancel Service
Though rare, most terms and conditions include a provision that the supplier can cancel your service with no compensation for things like non-payment, lack of profitability, and inability to service your utility.
Deposits and Credit Checks
Some suppliers require a credit check before starting service. Depending on your plan, you may not have to provide direct consent - by signing up for service, you are consenting to a credit check. You may be asked to pay a deposit if your credit score is below a certain threshold. A select few suppliers ask for deposits from all customers.
Late Payment Fees
Suppliers usually charge you a fee for late payment, which is defined as a certain number of days after your bill due date. Additionally, if your payment bounces, you may also be charged another additional fee as specified in the terms and conditions for your plan.
Dispute Resolution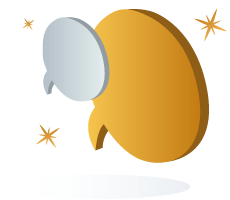 Some terms and conditions specify how quickly a supplier will respond to official complaints. Sometimes the terms and conditions will prohibit class action lawsuits against the supplier.