Submitted by James on Tue, 02/17/2015 - 05:48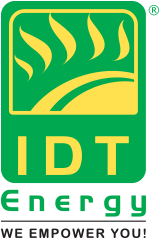 Contact IDT Energy customer service at 1-877-887-6866.
Call Customer Service
You can contact IDT Energy to answer questions about bill payment, rates, or service via phone toll-free at 1-877-887-6866. Representatives are available from 8:00 AM to 7:00 PM, Monday through Friday.
Contact by Email
Whether you are a new or existing customer, you can contact IDT Energy via email with the company's online contact form for all questions or comments.
More Information
Read more about the company on our IDT Energy company profile page, or read IDT Energy customer reviews. You can also compare reviews with other suppliers.