How to Get Your Security Deposit Back When You Move
---
Find out how to get your security deposit back quickly and easily when you move with this guest post from Oz Moving & Storage, the "wizard of moving"!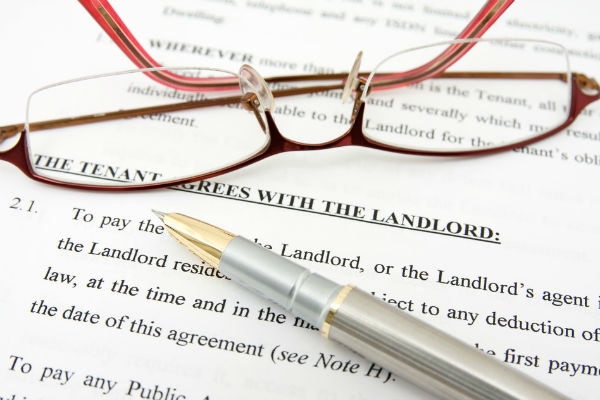 At Oz Moving, we know all about the many hassles of moving from home to home, even if it's just down the street. Getting back a security deposit is one of the biggest hassles for renters in particular. There are ways to get it back a little faster. They don't always work, but these tactics are a great framework to ensure that that check will be in your hands quick and in full.
Moving In
Step 1: Make a Checklist
BondNY agent Janine Young recommended to us that we "make a checklist" before your move-in to determine the condition of every facet of the apartment before you touched any of it.  Anything that is not in perfect working order should be noted in detail. Taking pictures is a great way to show anything's condition; this allows you to show a make a direct comparison between move-in and move-out condition of appliances, utilities, and other apartment features. What better asset is there than photo evidence to shut down a building manager's suspension of disbelief. 
Step 2: Hire Great Movers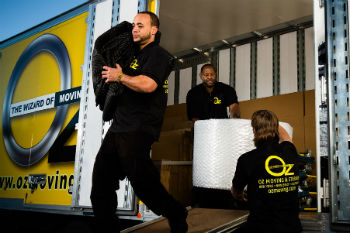 One great way to prevent a security snafu is to prevent any damage in the first place - and you can assure that by hiring great movers. The pros have the know-how and experience to plan out a move so that no potential damage occurs. Plus, the big, strong men & women won't struggle with any of the heavy items that might drop unexpectedly from the grasp of or scratch up the floor of a would-be DIY mover. And if accidents happen, movers have the insurance to help with any incurred apartment impairment. 
TIPIf you're painting a wall in your new unit a dark color, make sure to prime it first!
Moving Out
Step 3. Review Your Checklist
What good is making a checklist if you're not going to use it when you move out? Review the condition of your apartment and compare it to the checklist you made upon moving in. If there are any discrepancies, make sure to fix them as soon as you can. Leaving the building managers to fix any of your apartment's issues is never worth the costs that come. 
Step 4. Review the Contract
As Aida Gashi of LandLordsNY, a former property manager, tells us, "When moving OUT, remember what you signed when moving IN. Most leases have a security deposit rider with an itemized list for appliances, rooms, etc. For example, carpet cleaning $200; refrigerator cleaning $50 and so on." It's important to review the lease and make sure that you review everything on it, and not just your checklist. "It is easy to assume all we have to do is leave the apartment broom clean or forget certain things (such as cleaning inside the oven!) in the chaos of packing and moving."
Step 5. Vacate the Space
As Aida told us, "Do not assume that your mint condition Ikea dresser can be left for the next tenant as a "gift"." If you planned on leaving anything behind in your apartment, make sure your building manager is aware and okay with it. "They could easily charge you for leaving behind property and the labor of removing it from the apartment," Aida says. There's always the option of leaving whatever you aren't bringing with you curbside: you can post that you're giving away these items on Craigslist and similar sites. Make sure to use the terminology "curb alert"! 
Step 6. Send a Self-Addressed Envelope
In New York, building managers have to return security deposit checks within a "reasonable time". The NYC rent guideline board defines this as "in the neighborhood of 30-60 days." Any circumstances that might make it difficult for your former building manager to return your deposit could make the amount of time they can wait to get you back your check even longer. To make it as easy as possible for your former building manager, Janine recommended sending them a self-addressed envelope to the new home address. 
Follow these steps, and you'll have a much easier time getting back that deposit. Thanks again to CallMePower for having us, and thanks to Janine Young at BOND NY and Aida Gashi at LandLordsNY for all their advice! For even more on the subject, check out our blog, "How to Easily Recoup Your Security Deposit