PSEG Long Island in New York State
PSEG Long Island is an electric utility company in New York State based Uniondale, NY. Previously called LIPA (Long Island Power Authority), the grid is now operated by the New Jersey based company PSEG.
---

Service Map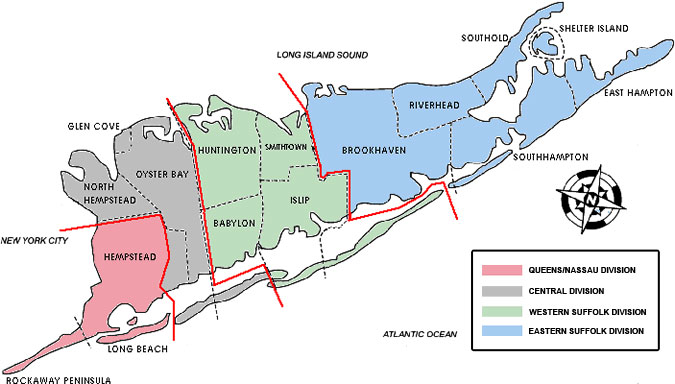 Contact PSEG Long Island
Call 1-800-490-0075 for electrical outages and emergencies. PSEG Long Island's customer service line is 631-755-6000, or toll-free at 1-800-490-0025. Their headquarters are at 333 Earle Ovington Blvd, Uniondale, NY 11553.
Find complete contact information for PSEG Long Island
Understanding Your PSEGY LI Bill
Check out our guide to understanding your PSEG LI bill to learn how to read and save money on your energy bill.
Rates & Tariffs
If you want more detailed information about PSEG Long Island's rates and tariffs, we've got that too. Check out our article on PSEG LI rates and tariffs for an in-depth breakdown of all of the rate items that PSEG LI charges.
Want to Save Money on Your Bill? In New York, you have the power of choice for your electricity and natural gas supply. Call us at phone currently not available to find the best rates in your area
Electric Supply Prices
Find our explanation of historical rates for electricity from PSEG LI. You will find here 2014 values for the price of the electricity supply.
Balanced Billing
Balanced Billing allows you to avoid irregular monthly bills by dividing the estimated annual cost of your bill into 12 equal monthly installments. Find out more on our PSEG Long Island Balanced Billing page.
Scope of Activity
PSEG Long Island is a subsidiairy company of the New Jersey electric company PSEG. PSEG Long Island is the electricity utility company for most of Long Island. It is overseen by the Long Island Power Authority (LIPA). LIPA owns the transmission and distribution system, and PSEG Long Island operates it.
The difference between PSEG Long Island and Long Island Power Authority
It may seem confusing to understand the relationship between the Long Island Power Authority and PSEG Long Island, since both seem to redirect when searching them on the internet, and their respective roles are not clearly described on their websites. Long Island Power Authority owns the electric grid on Long Island. PSEG is the new manager of Long Island Power Authority's electric system. It is responsible for the transmission, distribution and supply of electricity of electricity to the customers of most of Long Island. This is due to the privatization of the grid, consequence of which PSEG Long Island in now the operator, and LIPA, apart from being the owner, is not visible to the public.
Transmission & Distribution System
1,350 miles of electrical lines in the transmission system
9,000 miles of overhead line and 5,000 miles of underground line in the distribution system
Service Area: 1,230 square miles
Customers: 1.1 million customers in Nassau and Suffolk counties and the Rockaway Peninsula in Queens
Revenue:
LIPA 2013 total system revenues: $3.756 Billion
LIPA 2013 retail electric sales: $3.594 Billion
Alternate ESCOs in the PSEG Long Island Territory:
The following alternate energy services companies (ESCOs) are licensed to sell electricity to customers in the PSEG Long Island territory:
East Coast Power and Gas LLC
Marathon Energy Corporation
Plymouth Rock Energy, LLC.
Supreme Energy, Inc.
History
The Long Island Lighting Company (LILCO) was the previous electrical power company and natural gas utility for Long Island, New York, from 1911 until 1998. It was succeeded by the Long Island Power Authority (LIPA), which was created to acquire the LILCO's assets and securities after the cancellation of the Shoreham Nuclear Power Plant in 1985. A second LIPA (a wholly owned subsidiary of the first) acquired LILCO's transmission and distribution system later, in 1998.
Until January 1, 2014, LIPA owned and operated the electrical transmission and distribution systems of its service area (most of Long Island), but since the call for privatization of electric companies in the US, LIPA's activities were progressively handed to PSEG, a New Jersey electrical utility company which was selected by LIPA in 2011 to take over management. Today, LIPA is the owner of the Transmission & Distribution infrastructure, but PSEG Long Island manages and operates them.
PSEG Long Island is a power distribution company in USA. The registered office is located in :
333 Earle Ovington Blvd
11553 Uniondale
Opening hours: 8AM to 8PM (Mon - Fri)
PSEG Long Island email contact: https://psegliny.custhelp.com/app/ask
Activate your account with PSEG Long Island
You are moving and wish to activate your account with PSEG Long Island? It's simple. Call PSEG Long Island by dialing and give :
Your exact address (apt. no., street no., street name, city/town, zipcode).
Your name.
Date of required activation.
Speak with a customer service agent
Do you have a question related to a commercial issue? Call the PSEG Long Island customer service by dialing . They can help you with questions such as you bill, rates, or the terms of your contract.
Phone number: 800-490-0025 / 800-490-0025
Emergency phone: 800-490-0075
Pay your bill
When you activate your line and create an account in your name, PSEG Long Island may ask you to pay your bills by several options:
By automatic account transfer.
Check sent by mail.
Credit or debit card by telephone.
Cash or card at an authorized payment office.