Bounce Energy Reviews
Based in Houston, Texas, Bounce Energy is an alternative electricity supplier with a good customer satisfaction reputation.
---

Our Take on Bounce Energy
Bounce Energy is award-winning in customer satisfaction. The company can deliver great savings for customers on fixed rate plans, provided they are able to sign up with a good rate. Some aspects of the website are straightforward and easy to use. Compare reviews with other suppliers.
We recommend fixed-rate plans with Bounce Energy. Be sure to enroll with a competitive rate.
However, variable rate plans are not regulated and may end up being a worse deal than rates offered by your local utility. Additionally, some customers report that rewards are hard to redeem with Bounce Energy.
Rate Plans
Plan type
Contract Length
Details
Early termination fee
Our Thoughts
Fixed rate plans
4, 9, 12, 18, or 24 months

Rate remains the same for the entire contract period
3 business days right to rescind agreement
Available with 100% green "organic" energy

$100 - $200, depending on plan and amount of time remaining in contract
Recommended: 18 and 24 month plans with competitive rates
Build your own plan
3-36 months

Fixed rate remains the same for entire contract
Customer chooses percentage of renewables, rewards, billing preferences and more

$175
Can be a good deal with a competitive rate for more than 12 months
Partially renewable
12 or 24 months

Fixed rates
20% wind energy

$200
We recommend 24 month contracts with competitive rates
Variable rate plans
None - month to month, renews automatically

Rate changes each month
No contract
No cancellation fees

None
Not recommended
Bounce Energy does not require a cancellation fee if customers provide proof of a move.
Our Plan Recommendations
We recommend fixed rate plans with Bounce Energy, as long as you are able to lock in a competitive rate. Plans lasting 12 months or less are generally not a good deal because the market for electricity tends to vary so much over the course of a year that consumers on fixed rate plans will not be able to save when the rate for electricity per kilowatt-hour drops. But because the electricity's price does tend to increase over time, plans of 18 months or more can shield consumers price increases over time.
Rates for electricity are cheaper in non-summer months, so it may be a better deal to check out Bounce Energy's fixed rates outside of the summer. Read more about common contract conditions.
We do not recommend variable rate plans with alternative suppliers, because rates are not regulated, so prices can vary so much each month that they become more expensive than your local utility.
Customer Satisfaction
Bounce Energy was ranked highly among retail electricity providers in Texas for consumer satisfaction by JD Power and Associates in both 2012 and 2013. The company does not have a rating from the Better Business Bureau.
Good Web Presence
Some customers report that the company's website is user-friendly and helpful. This excellence has been recongized by the Interactive Media Council, who gave Bounce Energy the "Best in Class" award for web design in 2012.
The company is also active on social media, where they give out promotional rates and rewards to customers.
Fixed Rate Savings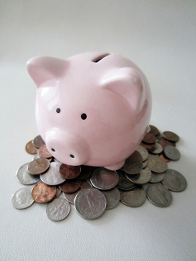 Customers on fixed rate plans have been able to save large amounts on their energy bills after switching to Bounce Energy, in comparison to what they paid with their local utility. Some customers report saving up to 50%.
Bounce Energy also provides a rate calculator for people who customize their own plans. This option helps customers optimize rates to their needs and usage.
Complicated Rewards System
Many customers are drawn toward Bounce Energy because of the great rewards programs, however some state they are not straightforward. Some customers have been led to believe that rewards were redeemable after a certain period, when instead rewards were supposed to have been recuperated each month. Waiting to redeem rewards meant that they were forfeited.
Other customers report that referral rewards also do not work as presented.
However, some customers report that with careful reading, they did not encounter any problems with Bounce Energy's rewards.
Variable Rate Surprises and Misleading Billing
Variable rates can increase significantly from one month to the next. Many customers find this leads to rates that are higher than their local utility or with competitive suppliers. Instead fixed rate plans are a much better deal to ensure security and savings.
Billing cycles may be abnormal. Some customers report being billed twice a month, and that they were not expecting this.
Company Information
A subsidiary of Direct Energy since 2013, Bounce Energy is based in Houston, Texas.