TriEagle Energy Reviews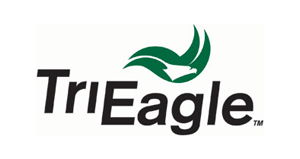 TriEagle Energy offers electricity in Texas, New Jersey, and Pennsylvania. Interested in TriEagle Energy? Find our summary of customer reviews of TriEagle Energy here
---
Our Take on TriEagle Energy
MOVING OR SWITCHING?Whether you are starting service or looking to choose the cheapest rate for your energy, call us at 832-460-0233 to switch suppliers in minutes!
We think that TriEagle Energy could be a good choice of retail electric provider, if you find a rate with them that suits you. In Texas, their rates appear to be quite competitive with many other REPs, particularly for smaller power consumers. We have also noticed that they appear to be responsive to online complaints. However, we have also noticed a pattern of negative reviews regarding communication and difficulties in getting in touch with customer service.
TriEagle Energy Prices
TriEagle Energy prices can be competitive though pricing can vary according to where you live. Call us at 1 (832) 460-0233 and tell us your zip code to get competing offers and find the best plans for you.
TriEagle Energy Customer Service
As is the case with all retail electric providers, customer reviews of TriEagle Energy are mixed. Of the negative reviews, we noticed that many customers mentioned finding it difficult to get in touch with customer service. As of June 2015, TriEagle Energy had a A+ rating from the Better Business Bureau, based on the length of time the company has been operating, its size, and its responsiveness to filed complaints. The company is BBB accredited, which means that they have paid an accreditation fee to the BBB and have met and agreed to abide by certain customer service standards set by the BBB.
Plan Conditions for TriEagle Energy
As a general rule of thumb, you should always check the terms and conditions of any energy supply plan you are considering before you sign it. However, we've done a preliminary read-through, and you might want to be aware of the following:
No early termination fee if you move and provide proof
Early termination charge: $20 per month remaining on the contract
Not Sure About TriEagle Energy?Call us at 832-460-0233 to speak with an energy expert and find the lowest rates available in your area!
Find out more about TriEagle Energy
Are you a TriEagle Energy customer? Let us know your experiences in the comments below!