Xoom Energy Reviews

As one of the biggest suppliers of alternative energy in the US, Xoom Energy also has affordable fixed rate deals on offer. Some customers feel company practices may be misleading, while the Better Business Bureau has praised the company's customer service.
---
Our Review
Xoom Energy offers competitive fixed rates in many areas, and customers are often pleased with how much they have been able to save compared to prices with their local utility. Variable rates are less certain however, so we advise against them.
We recommend fixed rate plans with Xoom Energy. It is important to be informed on contract terms.
The company also has a great history of responding to customer complaints, according to the Better Business Bureau. Some consumers however feel that customer service can be lacking.
Complaints against the company include misleading sales techniques and too many telemarketing calls. Customers are also displeased with variable rate plans. Compare reviews with other suppliers.
Available Rate Plans & Our Thoughts
Plan Name
Rate Details
Plan Information
Our Opinion
SureLock
Fixed Rates

Rates remain the same for entire contract period
6, 12, or 24 month contracts
$100 early cancellation fee
30 days written notice required to cancel
Plan automatically becomes variable at end of term

We recommend the following contract lengths:

Natural Gas: 6 or 12 months
Electricity: 24 months

SimpleClean
Fixed Rates

Contracts of 6, 12, or 24 months
Rates do not change for length of contract
50-100% renewable energy or carbon offsets
Must write 30 days in advance to cancel
Plan becomes variable after contract term if you do not renew or cancel
Cancellation fees up to $137
May feature monthly fees of $6.99 or more

You can save on these contracts:

Electricity: 24 months
Natural Gas: 6 or 12 months

SimpleFlex
Variable Rates

Promotional price for 1 month
Rates subject to change each month
No contract or cancellation fee
Written notice required to cancel 30 days in advance
Automatic contract renewal each month
Available with 50% green energy

We do not recommend variable rate plans.
Savings on Fixed Rates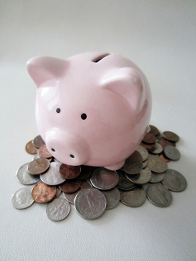 As long as you are able to lock in a competitive rate with Xoom Energy during a good time of the year, and for the right length of time for your energy service, we recommend their fixed rate plans as a good way to save. It is important to be informed about cancellation conditions, because there is always an early termination fee. Green fixed rate plans also may feature an extra monthly fee.
For natural gas, we recommend fixed rate plans of 12 months or less. Be sure to lock in a competitive rate during the winter when prices are at their lowest.
Electricity customers should choose the 24 month fixed rate plan, because shorter term contracts may not deliver savings. Rates are cheapest during non-summer months, so check Xoom Energy's plans at that time.
Losses with Variable Plans
We do not recommend variable rate plans, because prices are not regulated by the government like your local utility. After the first month's promotional price with Xoom Energy, rates may increase significantly.
Good Choices for Energy Plans
Fixed rate and green energy options are appreciated by many in Xoom Energy's customer base.
Attractive Fixed Rate Plans
Many consumers are satisfied with how much they have been able to save on fixed rate plans with Xoom Energy. The company may have competitive energy rates, as long as you lock in your price for the right length of time. See our recommendations above for more specific information on which contracts to choose.
Green Energy Options
Customers are often pleased with green energy plans offered by Xoom Energy, available for both natural gas and electricity. On green electricity plans, 50% of your energy comes from renewable sources, including hydropower, wind energy, and solar power. For customers who choose renewable gas plans, 100% of your gas consumption is compensated for with Carbon Offsets, which fund renewable energy generation and projects in the United States.
Cancellation fees may be greater on green energy plans, and some plans also feature a monthly fee of $6.99 or greater. Availability of green energy depends on your location.
Xoom Energy also plants a tree for every new customer who joins.
Dependable Customer Service
Xoom Energy has an excellent review from the Better Business Bureau, receiving an A rating as of March 2015. Positive factors involved include Xoom Energy's strong response to customer grievances. They are considered both fast and thorough in their response to customer concerns. In addition, the company receives a small number of formal complaints despite its size.
Misleading Practices
Some consumers feel that Xoom's marketing and sales practices may lack transparency. Some contract terms are not fully disclosed in sales transactions. Other people report that telemarketing and sales calls from the company can be excessive.
Additionally, some customers are disappointed with the rate changes on variable rate plans. These plans are promoted to consumers as a way to save, but many find that rates eventually end up much higher than what their utility company is offering.
Despite great marks from the Better Business Bureau on Xoom Energy's response to formal complaints, some customers feel that customer service can be uneven or unresponsive.
Company History
Founded in 2011, Xoom Energy is already one of the largest alternative energy suppliers in the United States. Xoom Energy serves customers across 18 states for natural gas and electricity. Its headquarters is located in Huntsville, North Carolina.