Discount Power Customer Reviews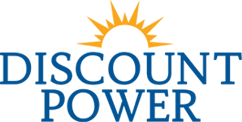 Discount Power places a strong focus on customer service, and appears to have strong record of responding to (relatively few) official customer complaints. However, Discount Power's offers are fairly limited compared to many of its competitors, and many customer complaints are centered around billing problems. We rate the customer experience with Discount Power 3 out of 5 stars.
---
Our Take
With the right plan, we think that Discount Power could be a good choice of provider. Their prices are generally low, and we like that they don't charge base charges or minimum usage fees. Their green rates also appear to be very competitive compared to many other Texas REPs. However, customers should note that Discount Energy charges additional fees for payment methods that aren't automated by debit or credit card.
BBB RANKING The Better Business Bureau rates Discount Power A+ for the length of time it has been operating, the relatively few complaints filed for the size of the company, and for being accredited by the BBB.
Prices
Discount Power prices are generally quite competitive, though pricing can vary according to where you live. Call us at 1 (832) 460-0233 and tell us your zip code to get competing offers and find the lowest prices and best plans for you.
Additional Charges: Discount Power charges $29 for failed payments, $5 for all transactions completed by a customer services representative that could have otherwise been done online, $20 for issuing a disconnection notice, $40 disconnect recovery fee and a $40 reconnection recovery fee.
Customer Service
As is the case with all retail electric providers, customer reviews of Discount Power are mixed. Dissatisfaction and poor reviews are usually a result of:
Being charged a switching fee when the customer expressly requested a standard switch
Surprise additional charges on customer bills
That being said, some customer reviews indicate that Discount Power appears to be making efforts to improve their customer service in this area. The company appears to be responsive to customer concerns.
Contract Conditions
We like that Discount Power offers relatively transparent Terms & Conditions. However, you might want to be aware of the following:
No early termination fee if you move and provide proof
No minimum usage fee
Fees could add up quickly if you are ever late on a payment (standard 5% late payment penalty + $20 disconnection notice fee + $40 each for eventual disconnection/reconnection)