How to Switch Suppliers
You have a choice for your energy! Alternate suppliers provide you with a wide variety of options for your energy supply, including different prices, customer service quality, and even green energy. Ready to make the switch?
---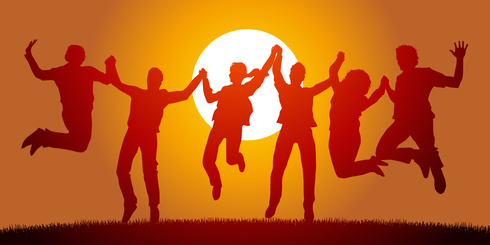 What is an Alternate Energy Supplier?
Alternate energy suppliers exist in electricity and natural gas markets in states in the US where electricity and/or gas have been opened to competition.
In the past all residential electricity and natural gas was supplied and delivered by local utilities. Now, deregulation of the retail electricity and natural gas markets means that historical utility companies compete with alternative retail suppliers to purchase energy for residential customers.
This means more choice for the consumer, and in many cases better prices.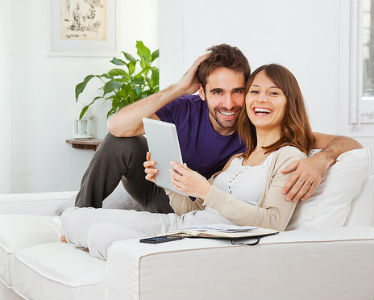 Alternate suppliers go by many different names, depending on the state, and may also be known as:
Energy Supply Companies (ESCO)
Retail energy providers (REP)
Energy retailers
Alternative suppliers
Energy marketers
Competitive/Alternate retail energy providers (CREP/AREP)
Find Out More Learn more about what an alternate supplier is, and what they offer in comparison to historical utilities
Why switch suppliers? What can I gain by switching?
The main incentive for switching to an alternate supplier is the possibility for money savings. Alternate supplier rates are very competitive, and can offer a wider range of fixed, variable, and/or green energy options that your utility and/or historical supplier cannot. Not convinced? Here are a few more reasons for thinking about switching
Save money: Get low rates and reduce your electricity and gas bill.
Budgeting: Sign up to fixed rates and manage your expenses with less uncertainty. You know how much you will be paying each month.
Go green: Purchase you electricity supply from renewable sources. Make sure your electricity comes from clean energy!
Better customer service: Utility companies are often big corporations with many customers. Alternate suppliers can be more customer-focused, and more available when you need them.
What kind of risks are involved when I switch to an alternate supplier?
Energy is a basic necessity that you use every day, so it's a good idea to be aware of the risks involved when you make any decisions about it. But choosing an alternative energy supplier is not as risky as you might think! For example:
Regardless of who provides your energy (your utility or an alternate supplier), it is the same electricity and/or gas that arrives at your home. You will also keep the same electricity and gas meters
If you are switching from your local utility or have reached the end of your contract with a previous supplier, there normally no fees for switching
There is no interruption to your supply when switching suppliers. Your utility company will continue to supply your energy, regardless of who your energy supplier is
Same assistance for technical issues from you utility company. Your utility company is still responsible for your meter readings, and for assistance in case of any technical issues.
As alternate suppliers may present information differently it is important to read the terms and conditions of the energy contract you're interested in. This is why we're here. CallMePower helps you choose the right supplier, and the fairest deal.
Find Out More What is an Alternative Supplier?
What is a Utility
10 Reasons for Switching Suppliers
Call us at 1 (832) 460-0233 for advice and up to the minute best prices for your zip code!
Which part of my bill will change if I switch suppliers?
Your energy bill can be divided into three main charges:
Supply charges will change when you switch supplier.
Delivery charges will not change. They still remain under the responsibility of the utility company.
Taxes and state surcharges will not change. They are the state PSC's (Public Service Commission) responsibility.
The part of your bill that will be affected by your switching suppliers is the supply. How much your bill will change depends on the proportion of your bill that supply represents (your supply costs typically make up about half of your overall bill), and on the rate you pay for your supply. 
Check out our suppliers page to compare suppliers and offers.
Your delivery charges will remain the same, regardless of your choice of energy supplier. These charges are go to the utility company, and in most states are regulated by a state authority. Any state surcharges also will remain the same if you choose to switch suppliers. Taxes may go down slightly if your total bill is reduced with your switch. 
How to Switch Suppliers in Two Easy Steps
Shopping for energy is like shopping for a cellphone or internet plan - it may take a bit of research, but it's not that complicated, and there are many great deals to be had.
Step 1: Choose an alternate supplier (and the offer)
This step takes a bit of time, but it's important not to rush - you want to make sure you choose the right plan for you. Here are a few ideas of what to think about when you choose your supplier and your offer:
Criteria
Our Advice
Fixed or variable rate?

Choose carefully the type of rate you want

Variable rates allow you to take advantage of times when the market price for energy is low, but can fluctuate considerably from month to month
Fixed rates allow you to lock in a rate over the long run, which can be helpful for budgeting

Contract length

How long are you planning on staying in your home? Longer contract lengths often offer lower rates.

Green energy
You can choose electricity which comes partly or fully from renewable sources. This may come with a slight price premium, but is often less than what you would think
Termination fee
Just in case you change your mind, it's a good idea to check out what kind of early cancellation fee your alternate supplier offers, as they can vary considerably. Depending on the plan, some suppliers may not charge any early termination fees. Some suppliers may charge a flat sum for leaving early, whereas others charge based on how much of the contract you have remaining.
Customer service
What is the customer service like? Do you have to wait a long time before getting hold of someone? Are they helpful even with technical issues? Do they use insistent methods to try to sign you up?
Other terms & conditions
Most complaints come from customers who did not read the terms and conditions before signing up. Be smart! You can save money with alternate suppliers, but you need to know what you are signing up for!
Step 2: Sign up with the alternate supplier
In most cases, switching suppliers is free, unless you were signed up with a previous alternate supplier, and your contract term hasn't ended yet (in that case, signing out of your previous supplier might impose a termination fee).  You will need to provide the following information to sign up with a new supplier
Your full name and contact information (phone number, email address)
The service address (and billing address, if different)
Social Security Number
Service start date
That's all! The supplier will automatically notify your utility company. You may also need to authorize a check to be done on your credit history, to determine whether you are eligible to avoid paying a security deposit.
Find Out More Shopping for energy? Check out our articles on how to switch suppliers and 10 questions to ask your supplier