Submitted by Sasha on Mon, 03/16/2015 - 11:16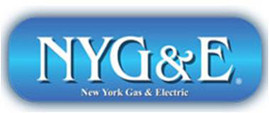 You can reach New York Gas & Electric at 1-888-947-7899.
Call Customer Service
You can contact New York Gas & Electric's main customer service line toll free at 1-888-947-7899 for all concerns related to billing, service, rates, and more.
Representatives are available to help from 8:00 AM to 5:30 PM, Monday through Friday (Eastern Standard Time).
Fax Number
Feel free to send all fax correspondence related to opening a new account to 1-888-400-1230.
Email Contacts
Customers looking to send correspondence to New York Gas & Electric can direct queries to one of the following addresses, depending on their needs:
Customers can also send general inquiries to New York Gas & Electric using the company's online contact form.
Mailing Address
All written correspondence including suggestions, requests, and concerns can be directed to the company's White Plains address, at:
New York Gas & Electric
333 Mamaroneck Avenue #490
White Plains, NY 10605
Online Price Quotes
Submit a request for a rate quote on the company's website.
Investor Information
Investors, or those interested in getting involved, can reach Jacqueline Smith for all investment-related queries at 1-888-947-7880 - extension 2626.
More Information
Read more about New York Gas & Electric, check out customer reviews for the company, or compare reviews with other alternate suppliers.