AP Gas & Electric Reviews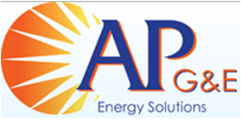 AP Gas & Electric is an alternate supplier serving 7 states with electricity. Customers report saving on fixed rate plans, but some are not comfortable with the company's door to door sales model.
Our Take
Customers often report that they are pleased with the amount they are able to save on AP Gas & Electric fixed rate plans in comparison to rates offered by their local utility. Additionally, customer service receives positive reviews from some consumers.
However, the company has received some complaints from consumers regarding door to door sales tactics, and signing up customers without their permission.
Compare customer reviews with other alternate suppliers.
Rate Plans Available
Rate Type
Contract Length
Details
Early Cancellation Fee
Our Thoughts
Fixed Rates
12, 24, or 36 months

Rate stays the same for entire contracft period

12 month plans: $150
24 month plans: $250
36 month plans: $350
Fee can be avoided with proof of move

Recommended:

24 or 36 months for electricity

Variable Rates
None

Rate subject to change each month

None
Not recommended
Savings on Fixed Rate Plans
Often, customers report that they have been able to reap great savings on fixed rate plans in compared to rates offered with their local utility. On fixed rate plans, the rate you pay for electricity per kilowatt-hour remains the same for your entire contract length.
We recommend 24 and 36 month contract lengths with AP Gas & Electric, since the price of electricity varies so much over the course of a year that shorter contracts may not be a good deal. However, the price of electricity increases over time, so longer contracts can be a good deal to shield you from market changes. We do not recommend variable rate plans, since they are not regulated by the state government and can end up being expensive.
Because there are early termination fees, we recommend that you only sign up for fixed rate plans if you are sure that you will stay with AP Gas & Electric for the entire contract length. The one exception is for customers making a move.
If you show AP Gas & Electric proof of your move in advance, you will be able to avoid early cancellation fees.
Positive Customer Service Experiences
Some customers report that they have enjoyed their interactions with AP Gas & Electric over the phone, and that representatives have been courteous.
Pushy Sales Tactics
There are reports that AP Gas & Electric has used unpleasant sales practices, namely selling service door to door. Some customers feel that they are pressured to sign up with salespeople, and that they may not be given the full truth about service conditions.
Signing up Consumers without Permission
Some customers report that during door-to-door sales, they have been signed up for service without their awareness. There are also allegations that the company targets non-native English speakers. According to the Public Utility Commission of Texas, complaints of this nature make up almost a quarter of formal complaints filed in Texas against AP Gas & Electric.
Confusing Billing Practices
In the state of Texas, the largest volume of formal complaints filed against the company are related to billing. Some customers report that practices are not always straightforward.
Company Background
AP Gas & Electric serves 7 US states across the northeast, midwest, and southern United States with electricity. Established in 2004, it is headquartered in Houston, Texas. The company was originally known as Affordable Power, LP.
You can reach AP Gas & Electric customer service by phone at 1-855-544-4895. Read more about how to get in contact with the company.