Entrust Energy Reviews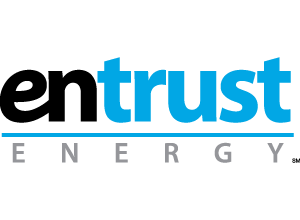 Entrust Energy is an alternative energy supplier with good customer service reviews. The company's fixed rate plans can deliver savings, though some customers are not pleased with its door to door sales practices.
Our Summary
There is the potential to save on fixed rates with Entrust Energy as long as you are able to find a competitive rate. The supplier has positive customer service reviews in general, with an A score from the Better Business Bureau for handling customer concerns well.
However, variable rate plans are generally not a good idea, as they may end up being more expensive than local utilities. Additionally, the company's door to door sales model is considered too pushy by some. Compare reviews with other suppliers.
Energy Plans & Our Take
Plan Type
Contract Length & Early Termination Fee
Details
Our Opinion
Fixed Rates

12, 18, or 24 months
$80 early cancellation fee

Rate locked in for entire contract
Available with up to 100% green energy

Recommended:

Natural Gas: 12 months
Electricity: 18 or 24 months

Variable Rates

Traditional variable plans
Index Rate plans

No contract - automatically renews each month
Early cancellation fee - none for traditional plans, fees applicable for index rates

Rate changes each month
Index rate plans - formula to calculate your rate is disclosed
Normal variable rates - formula is not disclosed

Not recommended
Savings on Fixed Rates
As long as you are able to lock in a competitive rate with Entrust Energy for the right length of time, we recommend fixed rate contracts. Read more about common contract conditions.
Customers report great savings on fixed rate plans with Entrust Energy. Our specific recommendations depend on whether you are a natural gas or electricity consumer.
For natural gas customers, fixed rate contracts shield you from fluctuations in the price of gas per therm or cubic foot over the course of a year. Because the price of gas is falling over time though, we recommend fixed rate natural gas contracts of 12 months or less in general.
Electricity prices per kilowatt-hour increase over time, but they change so much during one year that you may actually lose money on a fixed rate plan when the market price for electricity falls. For this reason we recommend Entrust Energy's electricity fixed rate plans lasting 18 or 24 months.
Good Customer Experience
Consumers report that customer service representatives are helpful and courteous. The company has been called dependable. In addition, the consumer watchdog organization Better Business Bureau (BBB) gives Entrust Energy an A for responding well to customer concerns. This is because the company was responded quickly and appropriately to official complaints filed with the BBB.
Easy Website to Use
Online services are easy to use according to some reviewers. Automatic bill pay is easy to set up, and online account management is straightforward.
Pushy Salespeople
People report that they are not comfortable with door to door sales. Some customers feel that they were signed up for service before being fully informed during home sales. Some customers feel that there are hidden contract provisions, and that they felt rushed into signing a contract before fully understanding what they were committing to.
Costly Variable Rates
There are many reports from Entrust Energy customers that variable rates can become more expensive than their local utilities' rates. Though there is somewhat more security on index rate plans, which are calculated based on a disclosed formula, alternate suppliers are generally not regulated by your state government. This means variable rate plans are subject to change without limit.
Company Background
Founded in 2010, Entrust Energy is based in Houston, Texas. It serves electricity and natural gas customers in 8 US states.