Contact Frontier Utilities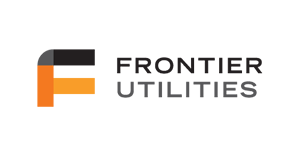 New customers can contact residential customer service at 1-866-926-8192.
New Customers
New Residential Customers
In order to sign up for new service, ask questions about rates, billing, and more, call Frontier Utilities' customer service line at 1-866-926-8192, from Monday through Friday, 7 AM to 6 PM (Central Standard Time), and Saturday from 8AM to 2PM (CST).
New Commercial Customers
Commercial customers can sign up for service with Frontier Utilities at 1-877-293-7535.
Main Customer Service Line
Existing customers can reach Frontier Utilities at 1-866-926-8192, from Monday through Friday, 7 AM to 6 PM (Central Standard Time), and Saturday from 8AM to 2PM (CST).
Fax Number
Customers who prefer to communicate by fax should note the number 1-866-926-8193.
Pay your Bill
There are a number of options for paying your bill with Frontier Utilities: By phone, online, in person, by mail, or by cell phone application.
Bill Pay via Phone
You can pay your bill over the phone at 1-866-926-8192.
Pay Online
Customers can also pay their bill online by logging into their Frontier Utilities account.
Visit in Person
If you'd like to take care of your bill face to face, you can pay at any Ace Cash Express location. You can also pay at a number of grocery stores that have CheckFreePay services, such as H.E.B, Walmart, Fiesta, and Kroger. 
Postal & Billing Address
If you prefer to send in your payment, you can pay your bills at:
Frontier Utilities LLC
PO Box 660094
Dallas, TX 75266-0094
The company warns that it may take up to 7 days for them to receive your bill by post.
Android Phone Application
Customers with an Android cell phone can also pay their monthly bill with a phone application! Download the Frontier Utilities bill pay application for Android.
Contact via Email
If you'd like to drop a line via email, you can reach Frontier Utilities at [email protected] or via a contact form on their website.
Text Frontier Utilities
Send a text message to 67463 that says "BALANCE" to find out information about whether you owe any money and how much, how many kilowatt-hours you have left, and more.
Further Assistance
For customers who have already spoken with a Frontier Utilities associate but do not feel satisfied with the outcome, you can call 1-713-481-9957 or send an email to [email protected].
These resources are available after normal hours and on the weekends, and for customers with power outages or corporate questions.
Company Headquarters
Frontier Utilities' headquarters is located at the following address:
5161 San Felipe
Suite 320
Houston, TX 77056
More Information
Read more about the company on our Frontier Utilities company profile page, or read Frontier Utilities customer reviews. You can also compare reviews with other suppliers.