Frontier Utilities Reviews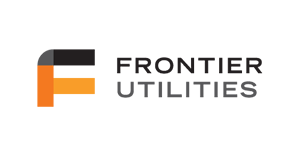 Based out of Houston, Texas, Frontier Utilities won the prize for Distinction in Energy Services from the Better Business Bureau in 2014.
Our Review
Frontier Utilities has a great reputation with the Better Business Bureau for customer service, with an A- rating and a 2014 award for distinction. Savings can also be significant on fixed rate plans.
Some customers complain about confusing billing issues, and additionally there may be hidden fees for things like contacting customer service or starting service. Compare reviews with other suppliers.
Fixed rates can be a good deal with Frontier Utilities. It is important to be aware of contract and service conditions.
Plans Available
There are variable and fixed rate plans for electricity available with Frontier Utilities. The plan you choose has a big effect on the rate you pay per kilowatt-hour. We recommend fixed rate plans of 18 months or longer.
Plan type
Details
Contract length
Cancellation fee
Our Opinion
Fixed rate plan

Rate remains the same for entire contract
Available with 100% green energy
TX customers: $5.95 monthly fee
10 business days notice required to cancel
Automatically becomes variable rate plan at end of contract
Credit check or deposit may be required
May include fees to opt out of auto-pay or pay with credit card, to move-in, or call customer service

6, 9, 12, 18, or 24 months

Texas: $100-175
NY & PA: None

Recommended for 18 or 24 month periods
Variable rates

Rate changes each month
Available with 100% green energy
Fees:

Move-in & Disconnection charges ($20)
Customer service calls ($5)
Credit card processing fees ($5)
Opt out of automatic payment ($5)

No contract
None
Not recommended
Noticeable Savings
Fixed rates can offer great savings to Frontier Utilities customers, in comparison to what their local utility offers. Customers also appreciate renewable energy options.
Great Customer Service
Customers report that the switch to Frontier Utilities is user-friendly. Customer service is adept at answering questions, including helping set up billing. Navigating the website and searching for information is also straightforward.
Frontier Utilities sends customers with smart thermostats weekly summaries of their energy usage, something which helps people stay involved in their energy consumption.
Awards and Recognition
Good review from Better Business Bureau. In 2014 it earned the award for Distinction in Energy Services. Frontier Utilities has an A- rating from the Better Business Bureau, for good response to customer complaints and properly addressing them.
Unpleasant Rates and Sales Tactics
Frontier Utilities has a short period of lower introductory prices on variable rate plans, and some may wish this period were longer. Customers also allege that billing cycles may change without warning.
People also feel uncomfortable with door to door sales and telemarketing on behalf of Frontier Utilities.
There are fees charged for routine services. For opting out of auto pay, for instance, there is a $5 monthly fee. Not all consumers feel prepared for early cancellation fees, either. Though cancellation fees are standard for fixed rate plans, some consumers feel not fully aware of this condition.
Billing Confusion
While some customers feel that online payment is a breeze, others think it can be difficult. Additionally, Frontier Utility send bills via email and there are reports that customers never received bills because they were redirected to their spam boxes. Some customers allege that billing was unclear and so service was disconnected, or they were referred to collection agencies.
Company Background
Frontier Utilities is based in Houston, Texas and was established in 2008.