IGS Energy Reviews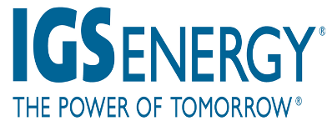 Serving residential customes for over 20 years, IGS Energy has positive reviews for fixed rate savings. Some customers report discomfort with door to door sales.
Our Take
Some customers report that customer service representatives are friendly at IGS Energy, and that fixed rates can offer great deals.
However, other customers have alleged that billing with the company can be confusing, and that door to door sales methods are unpleasant. Compare reviews with other suppliers.
Fixed rate plans with IGS Energy can deliver savings. Be sure to be informed of contract conditions before signing.
Rate Plans Available & Our Thoughts
Rate Type
Details
Early Termination Fee
Contract Lengths
Our Thoughts
Fixed Rates

Rate remains same for entire contract period
30 days notice required to cancel

12 months or less left on contract: $100
More than 12 months left: $200

6, 12, 24, or 36 months

Recommended:

Natural Gas: 6 or 12 months
Electricity: 24 or 36 months

Variable Rates

Rate may change each month

None

None
Not recommended
Fixed Rate Savings
Customers often report great savings on fixed rate plans with IGS Energy. We recommend fixed rate plans of 6 or 12 months for natural gas, since the price you pay per therm varies over a year period, but actually falls over time.
For electricity, the price per kilowatt-hour rises over time. Fluctuations are so great over the course of a year however, that your local utility may offer better deals for shorter periods. For this reason, we recommend 24 and 36 month fixed rate contracts for electricity with IGS Energy. 
Not Transparent Variable Rates
Many customers feel disappointed after hearing that variable rates could save them money, but then finding this to not be the case. The formula to calculate variable rates is not disclosed, and sometimes they may end up being significantly more than your local utility.
In addition, some customers do not appreciate that fixed rates automatically become variable at the end of their contract period, since variable rates are less dependable.
We do not recommend variable rate plans, since they are not regulated and can be more volatile than what your local utility offers. 
Mixed Customer Service Reviews
It is important to note that negative reviews are sometimes more easy to find than positive ones, since customers with bad experiences may be more likely to sound off. However, some people feel that customer service representatives at IGS Energy have been accommodating and easy to talk to.
Other customers have felt that representatives are not very helpful. Some customers also report that account management and some contract terms may not be very clear.
Billing Confusion
Some customers wish their IGS Energy bills were more itemized to reflect where charges are coming from.
Overwhelming Sales
Some customers feel that door to door sales people are overly persistent, and that they have received too many visits from IGS Energy sales representatives. Additionally some customers allege that sales representatives do not appropriately identify themselves, and may target non-native English speakers.
Company Background
IGS Energy got its start as a natural gas supplier in 1989 to commercial customers. In 1991 it expanded to serve residential customers, and it now serves over 1 million electricity and natural gas customers across 11 states.