Contact Kona Energy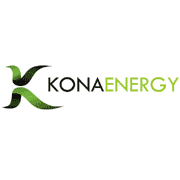 You can contact Kona Energy at 1-855-566-2669.
---
Residential Customer Service Phone Number
Contact Kona Energy with any questions regarding billing, service, or rates at 1-855-566-2669. You can also start new service at the same number.
Representatives are available from 8:00 AM to 6:00 PM, Monday through Friday (Central Standard Time).
Email Address
Send all questions and comments via email to [email protected], or via a contact form on their website.
Mailing Address
You can send your bills and all correspondence to:
Kona Energy
8127 Mesa Drive Suite
B206-241
Austin, TX 78759
Business Customers
Business clients of Kona Energy can reach customer service by phone at 1-888-566-2725, or via email at [email protected].
More Information
Read more about Kona Energy, check out customer reviews for the company, and compare reviews with other suppliers.