Kona Energy Reviews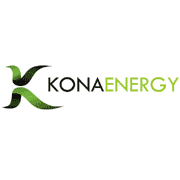 Kona Energy is an alternate supplier serving 4 US states with electricity service. Customers appreciate savings on fixed rate plans, while others feel that customer service leaves something to be desired.
Our Take
Fixed rate plans can deliver great savings for customers of Kona Energy. We recommend contracts of 18 months or longer for electricity customers. The team is also quite experienced, depsite the fact that it is a relatively new company.
Some consumers feel that customer service is slow-moving and not responsive to their needs. Additionally some customers feel that billing is not very straightforward at times.
Compare reviews with other alternate suppliers.
Available Plans
Rate Type
Contract Length
Early Cancellation Fee
Details
Our Take
Fixed Rates
6, 12, or 24 months

$100 if 12 or fewer months remain on the contract
$200 if more than 12 months remain 

Rate remains the same for entire contract period
3 business days right to rescind without penalty
Some plans feature additional monthly service fee

Recommended:

Variable Rate
None
None

Rate subject to change each month

Not recommended
Fixed Rate Savings
Customers report being able to save on fixed rate plans in comparsion to rates offered with their local utility. We recommend these plans because the rate you pay for electricity per kilowatt-hour remains the same for your entire contract period. Variable rates with alternate suppliers are not regulated by your state government, so they can end up being quite expensive over time. 
For electricity customers, we recommend contracts for periods of 18 months or longer. This is because the price of electricity increases over time, so with a year and half contract you will be able to save in comparison to rates offered with your local utility.
However, rates for electricity fluctuate so much over the course of a year that shorter contracts may actually cause you to lose money, since you will not be able to save when the market price of electricity decreases.
Experienced Team
Though the company is relatively new, Kona Energy's team has a significant amount of experience in the field with well-known alternate suppliers and other successful corporations.
The company's youthful stance has given it a fresh approach.
Slow Moving Customer Service
Some consumers feel that customer service is not very responsive to their needs. Representatives may seem helpful, but then not follow through on customers' requests, according to some allegations.
Negative Reviews from Better Business Bureau
Kona Energy has a D rating for customer service from the Better Business Bureau, as of February 2015. The company has done a good job of resolving complaints, which has helped to raise the score.
However, the company's score has been lowered because of the amount of time they took to respond to official complaints. Additionally the company is relatively new.
Billing Concerns
According to the Public Utility Commission of Texas, the majority of official complaints filed against Kona Energy during the 6 month period ending in January 2015 in the state of Texas were regarding billing issues. Some customers have reported that figures on their bill seemed to not match up, between the company's summary usage graph to the actual body of the bill.
More Information
Kona Energy was founded in 2012, and is based in Austin, Texas. The company serves four states in the midwest, south, and eastern parts of the country with electricity service. It was formerly known as Zone Energy & Iron Energy. 
You can contact Kona Energy customer service at 1-855-566-2669, from Monday through Friday 8:00 AM to 6:00 PM (Central Standard Time). Find more details, including the company's email address, on our Kona Energy contact page.