Liberty Power Reviews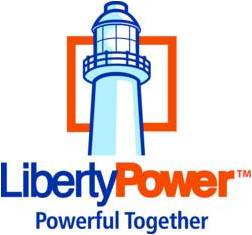 With a presence in 10 US states, Liberty Power is a large alternative electricity supplier with good reviews for fixed rate plans. Customers appreciate green energy options, but some contract terms may not be freely disclosed.
Our Analysis
Customers may be able to find good deals for fixed rate electricity plans with Liberty Power, provided they lock in a good rate. Many customers are pleased with the availability of green energy plans.
However, some contract provisions may be more hidden, such as the automatic change of fixed rate plans to variable at the end of their term. The company recently lost its Better Business Bureau accreditation for not addressing the pattern of consumer complaints it was receiving. Compare reviews with other suppliers.
Be sure to be aware of contract provisions before signing up for a fixed rate plan with Liberty Power.
Rate Plans
Rate Type
Details
Contract Lengths
Early Cancellation Fees
Our View
Fixed Rates

Home Independence Plan
Liberty Green
Regional/National Green
Super Saver Plan

Rate remains the same for entire contract period
Available with renewable energy, up to 100% in CT, IL, OH
30 days notice required to cancel
Deposits may be required based on credit score

$100 or twice your average monthly bill, whichever is less
Recommended: 24 month contract
Variable Rates

Rollover Plan
Power Move Plan

Rate may change each month

None, automatically renews each month
None
Not recommended
Our Recommendations
Due to their unpredictable nature, we do not recommend variable rate plans with Liberty Power. This is because, unregulated by your state government, they are subject to become much more expensive than standard offers from your local utility.
Fixed rates can be a good deal for electricity, as long as you are able to lock in a good rate. The price of electricity per kilowatt-hour tends to vary so much within a year, that customers may not be able to save on fixed rate plans of a year or less, because they will not be able to benefit from lower costs of electricity when the market rate is cheaper. However, because the price of electricity rises steadily over time, longer contracts can offer a great opportunity to save.
24 month fixed-rate contracts with Liberty Power may deliver savings.
Good Offers
Many customers appreciate fixed rate plans with Liberty Power, stating that they are able to save a good amount in comparison to electricity rates offered by their local utility. Additionally, customers are happy that they can pay affordable rates and still offset their electricity consumption with green Renewable Energy Certificates (RECs).
Easy Sign Up Process
The process to sign up for service is straightforward and refreshingly simple, according to some customers.
Misinforming Customers
There are allegations that customers have been misinformed by representatives at the end of their contracts with Liberty Power. Customers report to the Better Business Bureau that they thought their service would automatically revert back to their local utility at the end of their contract periods, but instead rates became variable.
Marketing Practices
Some customers are not comfortable with the volume of telemarketing calls they receive from Liberty Power.
Better Business Bureau Accreditation
The company has a B- score from the Better Business Bureau (BBB). Liberty Power lost BBB accreditation because it wasn't properly addressing the pattern of complaints it was receiving.
Company Background
Liberty Power was established in 2001, and serves electricity to residential customers of choice in 10 US states and territories.