Founded in 2001, Liberty Energy serves residential electricity customers in nine states as well as in the District of Columbia. It is the largest independent retailer of electricity in the United States, and in 2012 was the largest Hispanic-owned energy company operating in the US.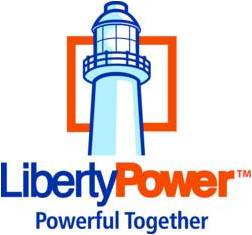 Residential Customers
Liberty Energy serves residential electricity consumers in the following states:
Connecticut
Illinois
Maryland
Massachusetts
Ohio
Washington, D.C.
Rate Offers
The rate you pay for electricity, measured in kilowatt-hours, can either be fixed or variable.
Plan
Rate Type
Details
States Where Availabile
Fixed Rate Plans

Home Independence Plan
Fixed Rate Plan

Fixed Rate

12 or 24 month contract
Same rate for entire contract
Early cancellation fee

DC, CT, IL, MA, MD, NJ, NY, PA, TX
Green Plans

Liberty Green (IL, OH)
Regional or National e-Green Plan (CT)

Fixed

Supported through the purchase of RECs
IL: supports 100% local wind energy
Early cancellation fee

CT, IL, OH
Rollover Variable Rate Plan
Variable Rate

Rates change each month based on Liberty Power calculations
Cancellation must be 30 days in advance with written notice
No cancellation fee

CT, IL, MD, NJ, NY, PA
Power Move
Variable Rate

ConEdison customers only
7% savings guaranteed on supply charges for up to first 2 months
Rate variable afterward
No cancellation fee

NY
Super Saver Plan
Fixed Rate

Advertised as lowest fixed rate with Liberty Energy
Cancellation fee

CT
Fixed Rate Plan Details
Fixed rate plans are a much better deal than variable rates, though the length of the contract you choose is very important. They do have associated cancellation fees, however, depending on your region and the plan you choose.
With Liberty Power, some fixed rate plans feature a cancellation fee of either $100, or twice your average monthly bill, whichever is less. Others require a cancellation fee of $10 for each month remaining in your contract. Deposits may also be requested for fixed rate plans, depending on your credit score.
Green Energy Plans: Renewable Energy Certificates (RECs)
On green plans with Liberty Power, you do not actually receive renewable energy in your home. Instead, Liberty Power purchases Renewable Energy Certificates (RECs) which offset 100% of your electricity consumption. RECs invest in renewable energy projects and generation in the United States. For Illinois and Connecticut customers, there is the option to support local renewable energy projects.
Reviews from Customers
Fixed rate plans have delivered savings to many customers.
However, customers report that variable rates can shoot high above their local utility's rates, and are generally not a good idea. There are also concerns regarding Liberty Power's telemarketing practices, with some consumers alleging that methods for signing up new customers are aggressive or misleading.
Read more customer reviews, including our analysis, on our Liberty Power reviews page.
Business Customers
Commercial customers are served in 12 US states, including:
California
Connecticut
Delaware
Illinois
Maine
Maryland
Massachusetts
New Jersey
Ohio
Pennsylvania
Rhode Island
Washington, D.C.
Contact Liberty Power
You can reach Liberty Power customer service at 1-866-769-3799. Find more ways to contact Liberty Power, including how to write to the company.