NRG Energy
NRG Energy is a large energy company, dual-headquartered in West Windsor Township, New Jersey, and Houston, Texas. The company provides energy supply options to residential customers in seven states, and home solar in six states.
---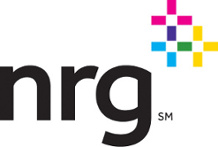 NRG Company Structure
Through its eight subsidiary companies, NRG Energy is involved in wholesale and retail electricity generation and distribution across the country. NRG Energy companies include: has a number of subsidiaries across the country. Two subsidiaries, Reliant and Reliant Northeast together serve Texas and Connecticut customers. Other larger companies under the NRG umbrella include Energy Plus and Green Mountain Energy.
| | |
| --- | --- |
| | Reliant Energy provides electricity service to residential and commercial customers in Texas and the Northeast. |
| | NRG Home offers electricity and gas supply plan options for customers in Connecticut, District of Columbia, Illinois, Maryland, Massachusetts, New Jersey, New York, and Pennsylvania. |
| | NRG Home Solar offers affordable home solar leasing for customers in New Jersey, Pennsylvania, Connecticut, New York, Texas, and Massachusetts. |
| | NRG Energy Services offers cost-competitive, energy-related operating and maintenance services for the power generation and industrial community. |
| | eVgo is a comprehensive, privately funded electric vehicle infrastructure of home charging stations and public fast charging stations across the country. |
| | The NRG dGen team is one of the largest third-party steam providers in the U.S., supporting districts with thermal energy nationwide. dGen also offers solutions to keep a variety of facilities running during grid outages. |
| | NRG Yield owns NRG's generation assets throughout the United States |
| | NRG Carbon 360 is a carbon capture and sequestration business. |
Through the company and its subsidiaries, NRG Energy serves customers in all 50 states and D.C., including nearly 3 million recurring retail customers.
NRG Home Energy Offers
NRG offers electricity and gas through its two subsidiaries, Reliant Energy, and NRG Home. For more information about Reliant Energy, including plans offered and customer reviews, check out our Reliant Energy profile page.
NRG Home offers fixed and variable rates for electricity and natural gas supply to residential customers, with additional rewards for bundle plans (both electricity and gas supply). With fixed rate plans, the price of electricity per kilowatt-hour (kWh) (or the price of gas per therm) remains the same throughout the entire length of the plan. 
Plan Type
Terms Available
Early Termination Fee
Additional Notes
Fixed Rate Plans
6 to 12 months

$10 per month remaining (maximum $100)

Rate remains the same throughout the term of the plan
Depending on the plan offered, additional features may include:

5% solar energy content, 25% wind content, 100% wind, or 100% offset (gas)
Sign up bonus after first 3-6 months (amounts vary depending on the plan)
1-5% cash back quarterly (amount varies depending on the plan)
Free electricity during off-peak hours
Football merchandise
Goal zero portable power products

Variable Rate Plans
Month to Month 

No termination fees

Some plans include an introductory 3-month price freeze
Prices can change at NRG Home's discretion, but increases can be no more than 30% more than last month's rate
Customer Reviews
Some customers have had very positive customer service experiences, and many customers say NRG has been responsive to their concerns.
Other customers state that the billing process can be confusing at times.
NRG Service Area
NRG Home offers electricity and natural gas supply in Illinois, Massachusetts, Maryland, New Jersey, New York, Pennsylvania, and Washington, D.C.
NRG Green Energy
In addition to conventional energy plans, NRG home offers a wide variety of plans with renewable (wind or solar) content, for both residential and commercial consumers. Customers interested in home solar can take a look at NRG Home Solar, which leases home solar installation and equipment to residential and business customers in Connecticut, New Jersey, Massachussets, New York, Texas, and Maryland.
History of NRG's Involvement in Green Energy
Under its former CEO, David Crane, NRG made major investments in becoming a green energy leader starting from 2009. In addition to numerous investments in renewable energy generation, this led to initiatives like the eVgo network for charging electric cars, and to NRG becoming the largest provider of green energy in New York City in 2011. In 2012, one of NRG's subsidiaries, Green Mountain Energy, signed a 2-year agreement to provide the Empire State Building with 100% green energy.
However, with the recent departure of David Crane, NRG is likely to spin off its green energy assets into a "GreenCo" in early 2016. To what extent, if at all, this will affect NRG Home green energy offers remains to be seen.
Contact Information for NRG Energy
You can reach NRG Energy customer service representatives at 1-855-500-8703. For complete contact information, see our NRG contact page.