Stream Energy Reviews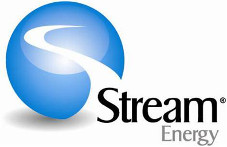 Stream Energy is a Dallas-based alternate energy supplier serving customers in 6 US states. Savings can be good on fixed rate plans, and the company has great customer service reviews. However, variable rate plans may be unreliable.
Our Analysis
Fixed rate plans can be a good deal with Stream Energy, and many customers appreciate the availability of green energy options. Additionally, the company has a great customer service reputation.
However, variable rates may end up being expensive after several months. Compare reviews with other suppliers.
Rates Available
Plan Type
Details
Contract Lengths
Cancellation Fee
Our Thoughts
Fixed Rate Plans

Rate remains the same for entire contract period
Available with 100% renewable energy on 12 month contract

9, 12, or 24
$75-250, depending on plan

Recommended:

Natural gas: 9 or 12 months
Electricity: 24 months

Variable Rate Plans
No contract
None
Not recommended
Recommended Rate Plans
Customers are often pleased with savings on fixed rate plans with Stream Energy. On fixed rate plans, the amount you pay for electricity per kilowatt-hour or for natural gas per therm remains the same for your entire contract period.
As long as you are able to find a competitive rate, you can save on fixed rate plans in comparison to your local utility's rates. Many customers also enjoy the stability of fixed rate plans - if your energy bill varies from one month to the next, it is only because your consumption has changed.
Electricity Plans
For electricity customers we recommend contract lengths of 18 months or more, since the price of electricity increases steadily over time. However, for shorter periods, the market price fluctuates so much that consumers may not be able to save when the market price for electricity falls.
Natural Gas Contracts
Natural gas consumers should opt for contracts of 12 months or less, because gas prices fall over time but fluctuate enough in one year that consumers can save if they lock in rates during the winter when they are lowest.
Avoid Variable Rate Plans
Many customers are unhappy that variable rates can become much more expensive than their local utility. Because rates with alternative suppliers like Stream Energy are not regulated by your local government, there is no safeguard for consumers to ensure variable rates remain reasonable.
Top Customer Service Reviews
Stream Energy has an A customer service rating from the Better Business Bureau. It was given high marks for responding quickly and appropriately to official complaints. Additionally the company receives a small volume of complaints relative to its size.
Additionally some customers report that they feel customer service representatives are skilled at explaining things to them and helping to resolve account issues.
Ease of Online Services
Some customers report that it is straightforward to manage their account and pay their bills online.
Good Green Options
Many customers appreciate the opportunity to support green energy generation in the United States on Stream Energy's Green and Clean plans. Some customers also feel that rates are reasonable on green plans. 
Some customers are disappointed with extra service fees on some plans with Stream Energy, that they did not feel prepared for. For example, there is a $2.95 fee to pay your bill online with a credit card.
Additionally some customers have wished they didn't have to pay a deposit to open a Stream Energy account.
Customers also often do not appreciate that rates automatically become variable at the end of their contract period. Some people feel that they did not receive adequate notification that their contract was expiring.
Billing Issues
Some customers state that it may be difficult to set up billing plans, while other customers feel that it is not easy to end service when moving.
Company Background
With natural gas and electric customers in 6 US states, Stream Energy is based in Dallas, Texas. It was founded in 2004.