Consumers Energy in Michigan: Outage map, bill pay, and login

Consumers Energy is one of the largest utility companies serving Michigan. The Consumers Energy customer service number is 1-800-477-5050. Keep scrolling (or swiping) down to find out how to contact Consumers Energy to report a power outage and find power outage restoration time, Consumers Energy bill pay methods, what the Consumers Energy login portal offers to customers, and other useful Consumers Energy numbers to reach Consumers Energy customer service departments.
---
Consumers Energy outage : outage map, restoration time, and report a power outage
If your power goes off, Consumers Energy has a few different ways to report a power outage, check the status of an outage, and the estimated outage restoration time.
Customer service & Consumers Energy login portal
Consumers Energy has been providing service to Michigan for over 130 years. Residents falling within the Consumers Energy service area are supplied Consumers Energy electricity by default.
Consumers Energy customer service : phone numbers
Consumers Energy numbers: Quick contact for customer service
Reason:
Phone number:
Hours:
Service:
Start, stop, or transfer
1-888-450-9143
Mon-Fri: 7am-6pm
Sat: 8am-2pm
Residential customer service
1-800-477-5050
Mon-Fri: 7am-6pm
Sat: 8am-2pm
Business customer service
1-800-805-0490
Mon-Fri: 8am-4:30pm
Landlord customer service
1-855-477-9027
Mon-Fri: 7am-6:30pm
Sat: 8am-2pm
Customer service for the
hearing/speech impaired (TTY)
7-1-1
Mon-Fri: 7am-6pm
Sat: 8am-2pm
Bill pay
1-866-329-9593
24/7
Bill payment assistance
1-800-477-5050
Mon-Fri: 7am-6pm
Sat: 8am-2pm
Consumers Energy login: Customer portal
Many Consumers Energy customer service features are available online, through your Consumers Energy login. Take advantage of the Consumers Energy login, in order to:
View, update, and manage your account information anytime, anywhere
Use the online bill pay feature
View current bill and billing history (up to 18 months)
Understand household energy use
Submit meter readings
Report a power outage
Activate power outage alerts and/or payment notifications
Sign up for paperless billing
Consumers Energy : Pay bill phone number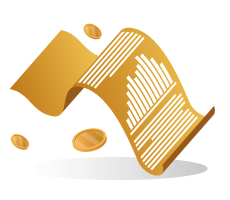 There are a few different ways to make a bill payment with Consumers Energy. For convenience, here is a brief summary of how customers can pay a Consumers Energy bill:
To make a Consumers Energy bill payment, call 1-866-329-9593 or customers can make a bill payment by:
Auto-pay: from the Consumers Energy Login account
One-time payment, online: from the Consumers Energy Login account
Online, from your personal bank (bank will need the Consumers Energy address, below)
By text: Sign up for text alerts on the Consumers Energy login, verify/add banking details, then text PAY to pay a bill
To pay a Consumers Energy bill through the mail, send your check or money order (with your bill) to the following address (no cash payments accepted):

Consumers Energy Payment Center
PO Box 740309
Cincinnati, OH
45274-0309

Considering a move to Texas or already there? A majority of Texas residents live in deregulated electric zones where the competition between +70 electric providers enables the power to choose from electricity plans that offer 100% renewable energy, rate type options, or even annual freezes on summer rates!