Central Hudson Gas & Electric in Kingston, NY (Zip Code: 12401)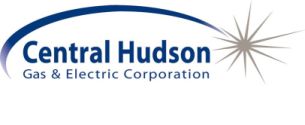 How to contact Central Hudson Gas & Electric's Kingston office, along with general information about your bill, beginning or terminating service, or choosing an alternate ESCO.
Central Hudson's Kingston Location
2 Winchell Ave
Kingston
12401
Phone Number
Contact Central Hudson's Kingston office at 1-845-331-3273.
Nearby Central Hudson Gas & Electric Offices
How to Sign up for Central Hudson Service in Kingston
New Kingston customers should contact Central Hudson 5 or more business days before moving in to be sure that electricity and natural gas service are turned on in time. You will need to provide the following:
Name
Expected move in date
New & previous address
Telephone number
Social security 

number 

or passport number
You can set up your account in person at the Kingston office, or you can call Central Hudson's main customer service line, 1-845-452-2700 from 8:00 AM - 6:00 PM, (Monday to Friday) and 9:00 AM - 1:00 PM (Saturday).
Choosing an Alternate Supplier (or ESCO)
As your local utility, Central Hudson is your automatic electricity and/or natural gas provider for delivery and supply. 
Delivery encompasses all services related to getting energy to your home, and supply covers the cost of energy you consume and customer serice. By choosing an alternative Energy Supply Company (ESCO), you may be able to save on supply charges.
If you would like to choose an ESCO, you must open an account with Central Hudson first. Your new ESCO will need your Central Hudson account information in order to take over your energy supply. Most suppliers do not charge a fee to set up service, but you should read up on other common contract conditions. Though you can usually choose between variable and fixed rates, we recommend fixed.
Read more about how ESCOs work.
How to Cancel Service
If you are moving out of Central Hudson territory, go into your local Kingston office or call Central Hudson at least 5 business days before your move-out date, to ensure you are not charged for extra days. A technician will need to read your natural gas meter in order to bill you properly. There are no fees to turn off service.
To end your ESCO service, you may be able to avoid cancellation fees if you show proof of your move, usually 30 days in advance of your move-out date. Be sure to have a look at your ESCO contract before moving.
Bill Charges with Central Hudson
Your Central Hudson bill contains charges divided between delivery, supply, and state and local taxes. Most residents are charged under the standard residential SC1 service classification.
Central Hudson's rates are regulated by the New York Public Service Commission (NYPSC). This means Central Hudson cannot make any changes to your rates unless the New York state government agrees that new prices reflect actual changes in the cost of doing business for Central Hudson.
Here is an example of an average residential bill from July-Aug 2014, divided by delivery, supply and tax charges.
About Central Hudson Gas & Electric
Founded in 1900, Central Hudson is headquartered in Poughkeepsie, NY. In addition to serving Kingston customers, other cities in Central Hudson territory include Poughkeepsie, Catskill, Newburgh, and Fishkill. 
Contact information of Central Hudson Gas & Electric in Kingston
Central Hudson Gas & Electric agency closest to Kingston is located at:
2 Winchell Ave
12401, Kingston.
Contact Central Hudson Gas & Electric in Kingston:
You can contact local Kingston Central Hudson Gas & Electric employees:
by telephone: (845) 331-3273