How to Start Electricity or Natural Gas Service as a Homeowner
Moving to a new home as a homeowner is an exciting and life-changing experience! But, with so much to think about, it can be one of the most stressful experiences as well. Luckily, starting electricity and/or new gas service in your new home is simple. Scroll (or swipe) down to check out these moving tips and find out how to start utility service in your new home.
---
Find the Utility Company that Provides Service in Your Area
Your local electricity or gas utility company is responsible for delivering energy to your home, responding to outages, and maintaining the infrastructure that brings electricity and/or gas to your home. Each utility company has an exclusive right to provide service within a certain area, meaning that you don't have a choice of utility company when activating your electricity and/or gas service.
You will need to open an account with the utility company that provides service in your area in order to have energy service running in your home. Keep in mind that the utility company for electricity may not be the same as the one for gas, so in some cases you may have to contact two different companies if you have both electricity and natural gas running in your home.
Ask the former owners of your home for the name(s) of the utility company (or companies) that provide electricity and/or gas service to your home. If for whatever reason they are unable to tell you the name of the utility company, simply search for your zip code in our directory to find out which company to contact to activate service.
Open an Account With Your Utility Company
Ideally you should provide at least one month's notice to open an account in your name, in order to ensure that there is no interruption to your service.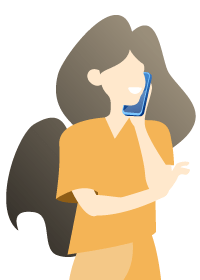 You will likely have to provide the following information to open an account with your utility company:
Your full name
The address that you are moving to
The date of your move
Your date of birth
Your contact information (phone number and/or email address)
Your Social Security Number (SSN). If you have a drivers' license, you may be asked for the number as well
Whether you have previously held an account with the utility company
Choose a Supplier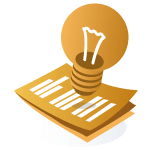 Depending on where you live in the US, you may have a choice of supplier. If electricity and/or gas are deregulated where you live, can choose the price you pay for energy by purchasing energy from an alternate supplier. While you always have the option of purchasing your electricity or gas supply from your utility (the default option), alternate energy suppliers offer you a wider variety of price options (including fixed prices), green energy, and the opportunity for some great deals. Shopping for electricity allows you to take control of your bills and find the supplier that offers the best rates and customer service. Find out more about why you should shop for your energy supply.
Moving to Texas or already there? A majority of Texas residents live in deregulated electric zones where the competition between +70 electric providers enables the power to choose from electricity plans that offer 100% renewable energy, rate type options, and 60-day advanced setups!