Con Edison Customer Service in New York
Looking for Con Edison customer service? The phone number for Con Edison customer support is 1-800-752-6633. From phone numbers to customer reviews, find everything you want to know about Con Edison customer service here.
---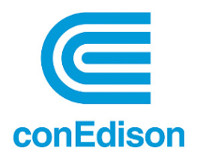 Services Con Edison Provides
As the electric delivery utility for the New York City area, Con Edison offers the following services to its customers:
Electricity delivery: to customers throughout New York City (except for a small area of Queens) and most of Westchester County
Natural gas delivery: to customers in Manhattan, the Bronx, parts of Queens, and parts of Westchester
Default electricity and gas supply: Con Edison is the default supplier to customers within their delivery area
Meter readings, power outage/emergency response
New service installations for electricity and gas
Billing, payment processing, and collections
Energy efficiency education/programs
Contact Con Edison Customer Service
Looking to start service with Con Edison? Call us at phone currently not available to activate your ConEd power service and supply with an ESCO in minutes!
Con Edison's customer service phone number is 1-800-752-6633

​Call this number for billing concerns, service start/shut off requests, energy choice, to update your account information, to provide a meter reading

Hearing/Speech Impaired (TTY): 711
Bill Pay: 1-888-925-5016

Call this number to pay your bill over the phone. Note that Con Edison accepts payment from your bank account only.

Bill Pay by credit/debit card: 1-888-747-1532

Note that there is a processing fee charged for this service

Payment arrangements: 1-800-752-6633

Call this number to make a special payment arrangement, or if you have received a final warning notice for an upcoming disconnection
Habla español?Llame al número 1-800-752-6633 para solicitar servicio en español
Many customer service features are available online, through the Con Edison My Account service center. Access the My Account service center in order to:
Pay your bill online
View account information
Submit a meter reading
View past bills
and more
Con Edison Customer Service Walk-in Centers
Con Edison has a number of customer service walk-in centers throughout its service area, which you can visit to make a payment in person, to open or close your Con Edison account, or to have questions answered about your bill.
ConEdison customer service offices are open Monday through Friday from 9:00 a.m. to 5:00 p.m.
Manhattan
Address
Phone Number
East Harlem
122 E 124th St, Between Park Ave & Lexington Ave, New York 10035
 
Brooklyn
Address
Phone Number
Boerum Hill
1 Nevins St, at Flatbush Ave, Brooklyn 11217
1-718-624-9468
Downtown Brooklyn
101 Willoughby St, Brooklyn 11201
1-718-852-8749
Vinegar Hill
12 Gold St, Brooklyn 11201
1-718-222-2750
Queens
Address
Phone Number
Long Island City
31-02 20th St, Long Island City 11105
1-718-274-2732
Elmhurst
5917 Junction Blvd, Elmhurst 11373
1-718-271-0971
Flushing
12415 31st Ave, Flushing 11354
1-800-752-6633 (Con Edison hotline)
Bronx
Address
Phone Number
Soundview, Clason Point Section
1560 Bruckner Blvd, Bronx 10473
1-718-378-0817
South Bronx/Morrisania
1160 Teller Ave, Bronx 10456
1-718-590-5946
Van Nest, East Bronx
1615 Bronxdale Ave, Bronx 10462
1-718-597-5463, Open:

Mon & Wed 12:00 p.m. - 8:00 p.m.
Tues, Thurs, & Fri 10:00 a.m. - 6:00 p.m.
Sat 10:00 a.m. - 5:00 p.m.

Staten Island
Address
Phone Number
Arden Heights
223 Emily Ln, Staten Island 10312
1-718-356-2151
Woodrow
97 Marisa Cir, Staten Island 10309
1-718-227-1292
Westchester
Address
Phone Number
Briarcliff Manor
70 Woodside Ave, Briarcliff Manor 10510
1-914-762-2531
Harrison
4 Irving Pl, Harrison 10528
1-914-761-3957
Valhalla
100 Summit Lake Dr, Valhalla 10595
1-914-286-7000, Open 9:00 a.m. - 5:00 p.m. (Mon - Fri)
West Harrison
701 Westchester Ave Ste 201W, West Harrison 10604
1-914-993-2100
White Plains
1 N Broadway, White Plains 10601
1-914-328-6967
Dutchess County
Address
Phone Number
Hopewell Junction
1002 Route 82, Hopewell Junction 12533
1-845-226-2437, Open 10:00 a.m. - 6:00 p.m. (Mon - Fri), & 10:00 a.m. - 5:00 p.m. (Sat)
How to Start Service With Con Edison
If you are new to New York City and have recently bought or are renting a home, you will neeed to contact Con Edison to open an account in your name for your electricity and/or natural gas supply. You can open an account online or over the phone by calling ConEd's customer service phone number, 1-800-752-6633.
To start Con Edison service, you will need to provide the following information:
Your full name
The address that you are moving to
The date of your move
Your date of birth
Your contact information (phone number and/or email address)
Your Social Security Number (SSN). If you have a drivers' license, you may be asked for the number as well
Type of lease (if you are renting)
Want to Open a Con Edison Account? Call us at phone currently not available to activate your ConEd power service and supply with an ESCO in minutes!
Ways to Pay Your Con Edison Bill
Here is a brief summary of the different ways you can pay your Con Edison bill. You can find a full description of your ConEd bill payment options in our guide.
You can pay by:
Cash: at a ConEd walk in customer service center, or at an Authorized Agent location
Check/Money Order: by mail, or at an Authorized Agent location
Bank Account (Checking/Savings): over the phone, online, at your bank (check with your bank first)
Credit/Debit Card: at an Authorized Agent location, or online (note that there is a processing fee to pay by credit/debit card)
Con Edison Customer Service Reviews
Con Edison appears to have mixed reviews from customers who have left online reviews about their experience with the utility company (based on reviews left on websites including Yelp, consumeraffairs.com, and the Better Business Bureau). To some extent, this is normal: most customers tend to publish online reviews only when they are unhappy with the service they've received. As of October 2015, Con Edison had an A- rating from the Better Business Bureau, based on its responsiveness to customer complaints filed against it, and its relative size and length of time that it has been in business.
Some common themes of online ConEd customer reviews that we've identified include:
Long waiting times on hold for customer service
Billing problems with automated payment
Reasonable/Strong customer service, particularly given the size of the company
If you are unhappy with ConEdison customer service, we suggest taking a look at customer reviews of alternate Energy Supply Companies (ESCOs) operating in New York. With New York Power to Choose, NYC energy customers have a choice of which company provides their electricity and natural gas supply. ESCOs offer a wide range of energy and price options, and many can offer superior customer service than large utility companies.
Find out More About ESCOs in NYCCall us at phone currently not available to speak to an energy expert about your options for the energy supply that can provide the best rates and customer service in your area
Other Con Edison Customer Service Contacts
General Correspondence
Con Edison recommends that you call the ConEd customer service line for concerns. However, for times when you would prefer written correspondence, make sure to include your account number and as much information as you can about the question or problem.
Con Edison
Cooper Station
P.O. Box 138
New York, NY 10276-0138
Mailing Address for Payment
When paying your bill through the mail, make your check or money order payable to "Consolidated Edison Company of New York, Inc.", and mail it in the envelope that came with your bill to the following address (no cash payments accepted):
Con Edison,
JAF Station, P.O. Box 1702
New York, NY 10116-1702