Pay Your Con Edison Bill: Your Options
By cash, check, credit card, and more, you have options when it comes to paying your Con Edison electricity or gas bills.
---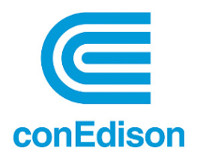 Payment In-Person
Walk-in Customer Service Locations
Here are all the Con Edison customer service locations in New York where you can go to ask for assistance, pay your Con Edison bill in person as well as for any other issue with your Con Edison account.
City
Name & Address
Hours
Comments
Queens
89-67 162nd Street, Jamaica @ National Grid
Mon to Fri 8:30 a.m. to 5 p.m.
Exact Payments only
Bronx
1775 Grand Concourse (Between 174th & 175th streets)
Manhattan
122 East 124th Street (at Park Avenue)
Brooklyn
One Metrotech Center (at Jay Street) @ National Grid
Staten Island
1140 Richmond Terrace (at the corner of Bard Avenue)
Other payment locations
Here are all the other locations in New York where you can pay your Con Edison bill in person. Please note that these are not Con Edison locations; they are supermarkets, pharmacies, and other local shops, where a service is present for you to pay your bill with Con Edison.
City
Name
Address
Zip code
Queens
Maspeth Federal Savings Bank
56-18 69th Street, Maspeth
11378
Maspeth Federal S&L Asso.
66-60 Fresh Pond Road, Ridgewood
11385
Queens Check Cashing
170-15 Jamaica Avenue. Jamaica
11432
Har-Joe Check Cashing
90-44 Parsons Blvd. Jamaica
11432
Bronx
Baychester Payment Center #2
153 E 149th Street
10451
The Check Cashing Place #44
1213 Jerome Avenue
10452
The Check Cashing Place #3    
241 E. 167th Street
10456
Compare Foods
421 E. 189th Street
10458
Wink Check Cashing #2
677 Allerton Avenue
10467
Wink Check Cashing #3
29 Bedford Park Boulevard (off Jerome Ave.)
10468
Manhattan
University Chemists
74 University Place
10003
KHL Check Cashing
170 1st Avenue
10009
Buy Rite Pharmacy
11 Chatham Square
10013
Daysi Travel
2037 Amsterdam Avenue
10031
Daysi Travel
1395 St. Nicholas Avenue
10033
Ester Check Cashing
91A Pinehurst Avenue
10033
The Check Cashing Place # 59
1901 Lexington Ave.
10035
David's Money Centers of the BX #04
2802 Frederick Douglas Bo. aka 8th ave
10039
The Check Cashing Place #11
4459 Broadway
10040
Westchester
Harlan Check Cashing
230 East Main Street, Mount Kisco
10549
Harlan Check Cashing Inc #2
245 Tarrytown Road, White Plains
10607
Brooklyn
The Check Cashing Place #8
7011 18th Avenue
11204
Vam Check Cash
2930 Atlantic Ave
11207
Challenger Check Cashing
407 Utica Avenue
11213
VC Games
5518 5th ave
11220
The Check Cashing Place #42
214 Parkside Avenue (bet. Ocean and Flatbush Aves.)
11226
Wilkinson Mail Box Rental
593 Vanderbilt Avenue
11238
Staten Island
Anujee Grocery
328 Victory Blvd.
10301
Paying Over the Phone
To pay your bill by phone, call 1-888-925-5016. This is Con Edison's Payment Express service, an automated phone line eligible to all Con Edison customers with checking or savings accounts.
You will need to have the following information handy when paying your bill by Payment Express:
Your Con Edison account number
Your checking or savings account number
The bank identification number (located on the bottom of your check)
Con Edison uses the secure third party service BillMatrix for payment by credit or debit card. BillMatrix accepts Visa, MasterCard, Discover, and American Express, as well as debit/ATM cards with the STAR, Pulse, NYSE, or Accel logos. Note that there is a flat $3.35 processing fee for using this service (which goes to BillMatrix, not Con Edison), and allows up to $1,500 per transaction. The number for BillMatrix is available 24 hours a day at 1-888-747-1532. Allow two business days for the payment to be posted to your account. Make sure to have the following on hand when paying your bill with BillMatrix:
Your Con Edison bill along with the 15-digit account number
Your credit/debit card
Mailing a Payment
Con Edison provides a pre-addressed envelope for mailing a payment, and accepts check or money orders for payments by mail.
When mailing a payment, use the pre-addressed envelope and make your check or money order payable to "Consolidated Edison Company of New York, Inc.". If you lose the envelope, send payments by mail to:
Con Edison
JAF Station
P.O. Box 1702
New York, NY 10116-1702
Online Payment Options
You have several options for paying your bills online.
You can have your bill paid automatically each month and avoid late fees by using Direct Payment. Direct Payment is the easiest way to pay your bill. The amount due is automatically withdrawn before the bill due date. When you use direct payment, you always pay full amount owed, meaning the current bill and any outstanding fees. You pay once every billing period, 10 days after the bill is sent to you (ensuring that you always pay before the payment deadline). Once direct payment is set up, it continues until you decide to cancel it. This payment method takes around 1 billing cycle to be put in place. You will be notified by mail.
You can also make one-time (non-recurring) payments online, by using Con Edison's Pay-by-Internet service. This service is free of charge, and requires you to provide your checking/savings information to pay your bill directly.
Con Edison also accepts online payment by credit or debit card, including payment by Visa, MasterCard, Discover, and American Express, as well as debit/ATM cards with the STAR, Pulse, NYSE, or Accel logos. They use the secure third party service BillMatrix for debit/credit card payments, which charges a flat $3.35 fee per credit/debit transaction on residential accounts and allows payments of up to $1,500. Make sure to have your Con Edison bill, your 15-digit account number, and credit card information on hand when you go to pay online. You can pay your bill online at https://webpayments.billmatrix.com/ConEdResidential. Keep in mind that it takes two business days to process the payment and for it to be posted to your account
You may also be able to pay online through your bank. Visit your online banking service or call you bank for more information. Note that it may take a few days for payments to be processed, especially if made on the weekend/over a holiday.
Payment Assistance
Level Payment
Con Edison's Level Payment plan allows you to avoid unpredictable bills by spreading out your projected total annual bill into 12 equal payments.
How it works: Con Edison estimates your energy usage for the entire upcoming year and divides it into 12 equal monthly payments. This means that even though both the price of electricity and/or gas and your consumption will change from month to month, you pay the same amount every month.
Interested in Level Payment?Find out more about Level Payment on our Con Edison Level Payment page.
Payment Assistance Programs
There are various payment assistance programs for people who have difficulty in paying their bill due to low financial problems, medical difficulties, or for other reasons:
Home Energy Assistance Program (HEAP): this is a federal grant program which helps eligible customers in paying for energy costs, repairs and weatherization. Customers may receive either a regular monthly payment, or an emergency one-time payment. For the 2014 - 2015 period, the funds opened November 17, 2014, and closed on March 27, 2015. The Department of Social Services will accept applications on or after those dates.
Payment Extensions and Special Arrangements
Contact Con Edison customer service if you think you will have difficulty making a bill payment.
Con Edison can give you an extra 20 days to pay you bill, free of charge, if you are eligible. You can find out if you're eligible for a payment extension through your online account.
Alternatively, you may be able to make a special payment arrangement with Con Edison. Call Con Edison customer service to find out whether a special payment arrangement is possible.
How to Save on Your Con Edison Bill
Electricity prices are rising every year, so here are a few ideas for taking the pressure off your energy budget.
The most effective change you can make is to reduce your overall energy consumption. A lot of the items on your Con Edison bill are charged based on how much energy you consume, so improving your energy efficiency at home can go a long way towards lowering your bills.
Energy Saving Ideas Check out some of our useful tips about how to save money on your energy bills, including how to save money in the summer, how to use your appliances wisely, and all about a little thing called vampire energy
Another option you can take is to take a look at the rate you're paying with Con Edison, and see if it can be beat by an alternate energy services company (ESCO). With retail energy markets in New York opened to competition, many ESCO can offer competitive rates for electricity and natural gas.
To learn more about energy supply options in your area, call us directly at phone currently not available to find the best rates in your area.