How to Pay Your PPL Electric Utilities Bill
Whether you prefer to pay online, by credit card, in person, or over the phone, you've got options when it comes to paying your PPL Electric Utilities power bill. Here we explain the various ways you can pay your bill with PPL Electric Utilities, and the different options you have for saving money on electricity from PPL Electric Utilities.
---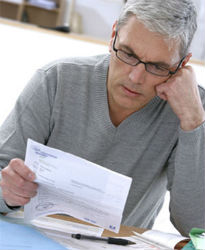 Over the Phone
BillMatrix, a secure third-party vendor, accepts credit or debit card payments over the phone at 1-800-672-2413. Note that there is a $3.95 processing fee charged by BillMatrix to use this service.
Online, One-Time Only
You can make a one-time payment for your bill by transferring funds from your checking or savings account by logging on to your online PPL Electric Utilities account. PPL Electric Utilities charges no processing fee for this service. Your banking information can be saved for future payments, and completed payments can be viewed in your account under Payment History.
It is a good idea to make a payment at least three business days before the due date for your bill. You can also schedule a payment for the future (again, make sure to schedule the payment to be made at least three business days before your bill's due date).
Online, Automated Payment
PPL Electric Utilities offers an automated payment option, in which your monthly bill balance is automatically deducted from your checking or savings account every month on the date that it is due. This service is free, and is one way of ensuring that your bill is always paid on time, though you may be charged a fee in the event of insufficient funds.
You can sign up for automated payment through your online PPL Utilities account. You will receive a confirmation email once you enroll, and automated payments will start with the next billing cycle. You can stop automated payment at any time without penalties.
By Credit or Debit Card
You can pay your bill by Visa, MasterCard, Discover or debit card through BillMatrix, a secure third-party vendor. Note that BillMatrix charges a $3.95 processing fee as part of its services, and accepts no more than three payments in a five-day period and no more than five payments in a 30-day period. You can use BillMatrix online through your PPL Electric Utilities online account, or over the phone at 1-800-672-2413.
It is recommended to pay your bill through BillMatrix at least three business days before your bill's due date.
By Mail
PPL Electric Utilities provides a return envelope with your monthly bill, which has the address marked. If you misplaced it, simply mail the bill statement and your check in the same envelope, stamped and addressed to:
PPL Electric Utilities
P.O. Box 25239
Lehigh Valley, PA 18002-5239
It is a good idea to send your payment at least one week before the due date of your bill in order to ensure that it will arrive and be processed on time. 
In Person
Independent payment centers are available throughout the PPL Electric Utilities service area. They charge a $2 processing fee. PPL Electric Utilities does not receive any part of this fee. Check PPL Electric Utilities's website to find the payment center closest to you.
How to Save Money on Your Bill
If you're looking to save some money on your PPL Electric Utilities power bill, we've got a few ideas:
Cut your consumption: reducing how much electricity you use per month is the most effective way to lower your energy costs. We've got lots of tips for how to save money on your bills to get you started
Shop around for your rate: Pennsylvanian power customers have a choice when it comes to who provides their electricity. Check to see if the price you pay for your electricity from PPL Electricity Utilities can't be beat by one of the many alternate suppliers that operate in Pennsylvania - call us at phone currently not available for more information
Apply for help: there are several programs available to help Pennsylvanian power consumers save money on their bills, including PPL Electric Utilities's WRAP (Winter Relief Assistant Program) and E-Power Wise, both of which provide assistance and advice to low-income customers reduce their energy consumption and improve their comfort
Need Help Paying Your Bill?
There's help for you if you get behind on or miss a payment. Call PPL Electric Utilities Payment Assistance at 1-800-358-6623. Note that this is an automated service.
If you would like to speak to a live person, call PPL Electric customer service at 1-800 342-5775. Their hours are Monday to Friday from 8:00 a.m. to 5:00 p.m.
You can also request assistance online through your online PPL Electric Utilities account.
Services provided with PPL Electric Utilities Payment Assistance: 
Pay an overdue bill
Request a due date extension
Set up a payment plan
Restart a previous payment agreement
PPL Electric Utilities also has a list of other payment assistance programs on their website. These include:
OnTrack - a reduced-payment plan with possibility for debt forgiveness
Operation HELP - a PPL Electric Utilities program that providing cash grants for home heating bills
CARES - provides shut-off protection and referral service
Pennsylvanian power consumers may also be eligible for the federal government program, LIHEAP - Low Income Home Energy Assistance, which provides cash grants for emergencies and home heating bills