Relocating : A moving checklist & things to know when moving

Moving is a big job, but you can avoid a lot of stress simply by being prepared. As part of our Moving Tips, the chronological, step-by-step checklist below will help movers stay on track: from prepping for a moving service quote by a moving rental truck service, to unpacking in a new home. Also, check out how to deal with utilities when moving: like getting a security deposit back, stopping utility service, and starting utility service before stepping into a new home.
---
Two months before moving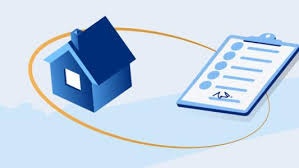 Create a "moving binder" to keep track of receipts, quotes, and any other important information related to your move
Research: start researching moving company options and getting quote estimates. Make sure that the mover is registered with FMCSA (the Federal Motor Carrier Safety Administration) and has a USDOT (US Department of Transportation) number, especially if you are moving out of state. If your company is paying for the move, find out what services the mover is authorized to provide, and what the company will pay for.
For a more accurate quote, schedule an in-home visit, instead of relying on a quote over the phone
Sort items: review every room in your house and think about what will and won't come with you on the move. Take note of any items that may need extra insurance coverage or special packaging.
Compile records/documentation: start compiling medical, dental, prescription, and shot records. If you have children in school, make sure to arrange for their records to be transferred to their new school district. Don't forget to gather copies of legal and financial records, and to contact your insurance agent to see if any changes need to be made. If you have pets, collect copies of their medical and immunization records.
One month before moving
Order moving supplies: order everything that you will need to pack up for the move, such as cardboard boxes, tape, packaging wrap, permanent markers, etc.
Use it up and start packing it up: start using up food and supplies that you don't want to move (think freezer items and cleaning supplies). Start packing up items that you don't use often, and don't forget to label each box (with its contents and with the room that it is destined for). Make sure to declare (in writing!) any items that are over $100 in value (like your computer, TV, etc). Sort out any valuables/important items and set them aside in a safe box that you will personally transport to your new home.
Don't forget to put the mover's estimate in your safe box, as you will need it for reference on the date of your move.
Have a garage sale: host a garage sale to get rid of items that you don't want to throw out, but that you won't be taking with you on the move. If you don't want to have a garage sale, see if any local charities will accept any of your belongings.
Fix the date: fix the exact date of your move, and reserve your moving company.
File a change of address: file a change of address with the postal service, so that you can keep track of any mail that is sent to your old address. Ask a neighbor to look after the mail after you've moved, and don't forget to check with him/her a couple of weeks after the move to collect any mail.
Notify utilities: notify your old utility companies (electricity, gas, water, telephone, trash, collection, cable) to stop service and the moving date.
Check out the utilities in the new area: many electric providers can arrange service to initiate up to 60-days out!
Research your energy options: if energy choice is available at your new home, research your options to find the best rate available
Notify other important parties: contact the following to let them know of your move:

Any health clubs, organizations, and other groups that you might be involved with, so that you can cancel or transfer membership
Your bank
Your accountant
Your brokerage firm
Your credit card company
Your insurance company
Any newspaper, magazines, or other monthly services that you're subscribed to (Netflix, etc)
Your employer's human resources department
City/County Tax Assessor
State Vehicle Registration
Social Security Administration
State/Federal Tax Bureau (IRS)
Veterans Administration
Your attorney

Make travel arrangements: plan how you, members of your family, and your pets will make it from your old home to your new home on moving day
Moving to Texas and want to get a head start on setting up electric service ? A majority of Texas residents live in deregulated electric zones where the competition between +70 electric providers enables the power to choose from electricity plans that offer 100% renewable energy, rate type options, or even annual freezes on summer rates!
Two weeks before moving day
Notify your office to arrange to take a day off of work for your moving day.
Take your car to a garage and have it tuned up
Clean out your safe-deposit box. If you are changing banks, put the contents of your safe-deposit box in the safe box that you will be transporting yourself on moving day
Keep packing and sorting items for your move. Aim to have general packing done at least a few days before your move date.
Dispose of any materials that can't be transported (think flammables, poisons, & corrosives)
Think about how you will move plants
One week before moving
Confirm the details (time, etc) of your move with your moving company. Make sure that you have the exact directions to your new home in writing for the moving staff. Don't forget to include contact information, such as your cell phone number.
Refill any prescriptions you may need during the next couple of weeks
Notify friends and family of your new address
A few days before The Move
Defrost your freezer: make sure to empty, clean, and defrost your fridge at least 24 hours before moving day if it is coming with you
Organize payment for your move. Confirm with your mover how you will pay (by credit card, money order, cash, etc) and plan accordingly. Don't forget that a 10-15 percent tip is appreciated for good service.
Prepare an inventory list of the items/boxes that you will be moving
Drain gas and oil from lawn equipment, gas grills, heaters, etc., as well as rain water hoses and waterbeds.
Moving Day : Moving truck rental
Confirm that the moving truck that arrives is the one that you've hired by checking the USDOT with the number on your estimate (stay alert for the possibility - however remote - of a scam)
Give a copy of the directions along with a signed inventory list to the moving staff.
Make sure to place carpet, floor and door frame protectors throughout your home.
Arrange boxes in the order that they will be packed, and direct moving staff to move items accordingly.
Unload and organize boxes as they arrive into your new home
After Moving
Unpack and settle in to your new home
Update your driver's license with your new address and register your vehicle (if you've moved out of state)
Explore and enjoy your new neighborhood!